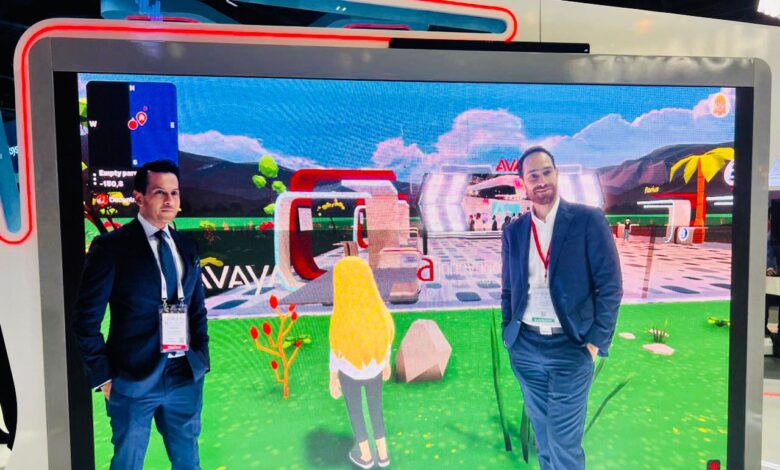 Avanza Innovations, a global tech company with a focus on nascent technologies such as Blockchain and Artificial Intelligence, has launched a one-of-a-kind metaverse project, in collaboration with AVAYA, an American multinational tech company that provides cloud communications and workstream collaboration services.
The project, a new concept for investors, which was launched during GITEX, utilizes the a combination of Web 3.0 and Enterprise blockchain to facilitate end-to-end setup of new business ventures.
Knowing that today's customer experience is based on in-person meetings, followed by endless voice notes, e-mails, video calls and WhatsApp messages, the Metaverse has become the new touch point for customers to create their business, interact, transact and talk with the relevant organization.
Once the investor is ready to launch their business and has neither the time nor the capacity to travel or commute, all they have to do is jump in the metaverse, and the system will automatically refer them to the ideal call center agent, who is available and is best suitable for their case.
The agent will then assist the investor through the process using a combination of multiple visual tools, document stores, data entry points and integration with core systems – guiding the investor through all the steps of the process, from acquiring a business license to viewing a digital twin of available office spaces, completing the tenancy contract, issuing business and residence visas and opening a bank account.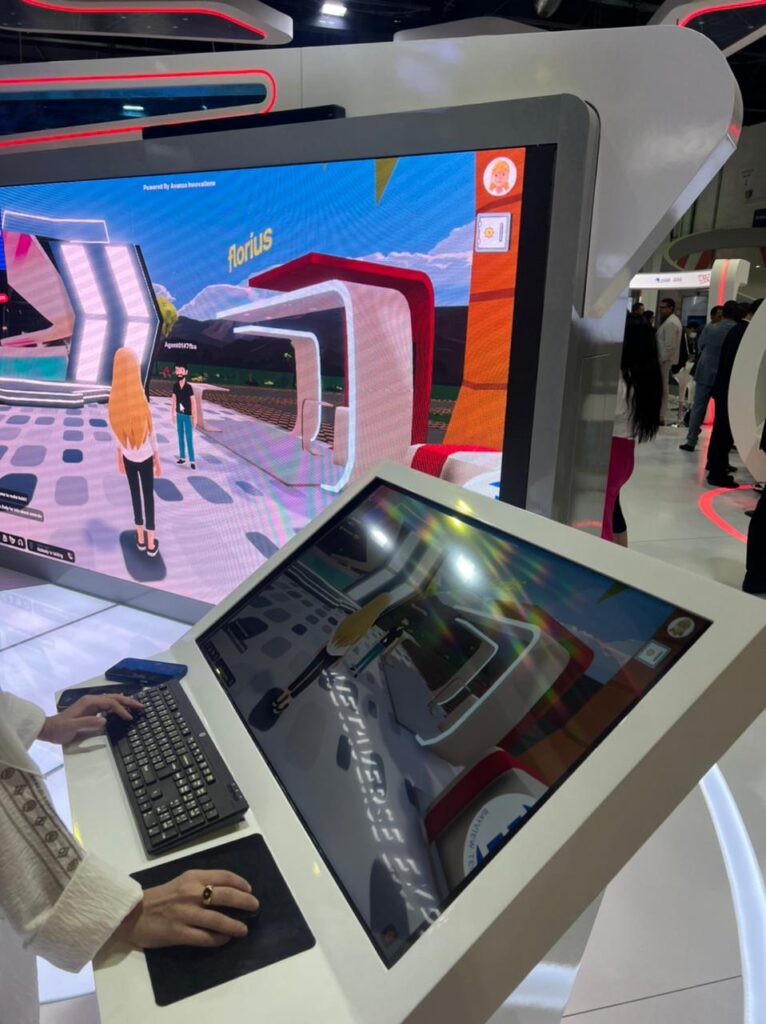 Waqas Mirza, CEO of Avanza Innovations, said, " For Avanza, the Metaverse is the next evolution of social media. While there are endless possibilities for social and community engagement models and avenues in Metaverses, Avanza's focus is on the utility and service aspects of the Metaverse – especially for Government Entities and large enterprises."
He continued, "The experience we have co-created with our partner AVAYA for Gitex 2022 is a classic combination of the Metaverse and a robust enterprise framework at the backend that allows investors to not only experience a more immersive experience, but also provide a secure layer for authentication, document storage, data entry and integration with core systems and technologies at the backend. We wanted to think and go beyond the UI/Ux experience and bring a comprehensive offering using the power of Web 3.0 and Enterprise Blockchain."

Ahmed Dorra, Customer Experience Solutions, Sales Leader, ME, Africa and Turkey, AVAYA, commented, "We are very thrilled to be launching this promising project that can truly take customer service and engagement to new heights, for it is not just an uplift for call centers, but for communication as a whole."
He concluded, "We work together, using blockchain, to grasp as much data as possible about the customer to prepare the agent from an identification perspective. Based on that, they can fill the trade license-related form, and once confirmed, the agent can work in the background to issue their license, before moving onto the next steps."