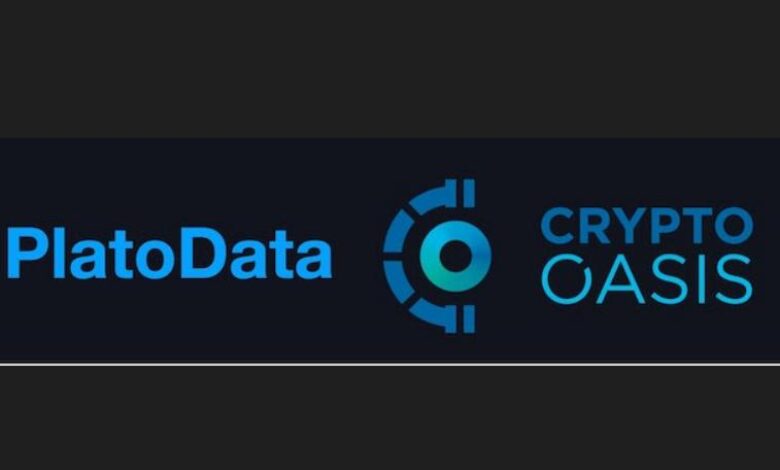 Crypto Oasis has partnered up with Plato / Amplifi to distribute and syndicate content globally and has acquired the rights to the Plato Platform for the Middle East.
The partnership will enable Crypto Oasis to connect with the wider community and promote Web3 and blockchain awareness in the Middle East and worldwide. Plato's extensive exposure will target media outlets all over the world.
Plato identifies and organizes both public and private data sources that make accessing this information faster and more efficient. By layering information with highly contextual and validated data sets, we create an authentic and value-driven user experience. Plato exists to distribute content in a secure and efficient way by separating signal from noise.
"We are delighted to have Plato as one of our partners," said Faisal Zaidi, Co-founder and CMO of Crypto Oasis.
"This partnership will help us distribute data intelligence and content in a personalized, secure and private way, ensuring our content reaches a wider audience", he added.
Plato is an open intelligence repository and platform that unlocks the power of Vertical Search in a highly scalable and secure web3 interface. The platform is designed to provide an ultra-safe and secure environment to consume sector-specific real-time data intelligence.
Bryan Feinberg, CEO of Plato, commented "We are honored to be partnered with Crypto Oasis as it represents a best-of-class web3 ecosystem for the Middle East and beyond. Our strategic goals are very much aligned".
Plato / Amplifi will be used to distribute content to various editorial offices and journalists which will ensure coverage worldwide. Plato uses its internal syndication to electronically connect with thousands of media outlets. The services provided are tailored to the type of news distributed.
Using Plato can help target specialty media in a unique way. A good service will increase the chances of getting your message seen by the public. This enhances the service offering for Crypto Oasis and all partners across the ecosystem.