Events
Government
MENA News
Metaverse
Web 3.0
Global Tech Players to Gather at the Dubai Metaverse Assembly on September 28-29
The first-of-its-kind event hosts over 300 global experts and more than 40 organizations discussing, exploring and shaping the future of metaverse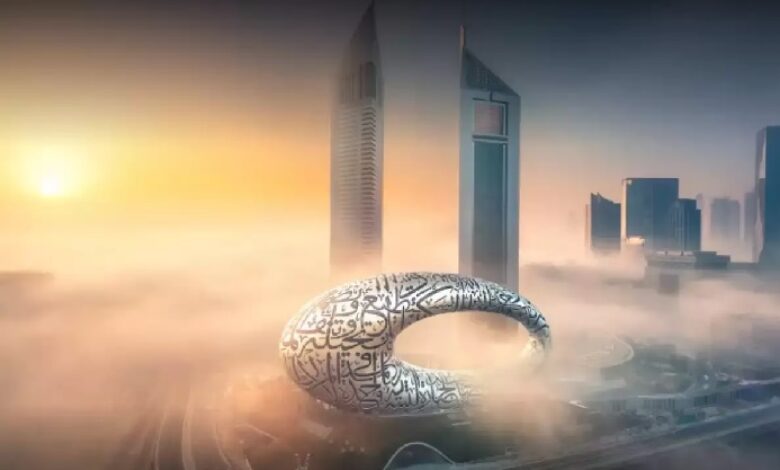 Dubai Metaverse Assembly will be organized by Dubai Future Foundation (DFF), under the patronage of H.H. Sheikh Hamdan bin Mohammed bin Rashid Al Maktoum, Crown Prince of Dubai, Chairman of the Executive Council and Chairman of the Board of Trustees of the DFF, and will take place on 28-29 September at the Museum of the Future and AREA 2071.
The first-of-its-kind regional event will host 300 global experts and more than 40 organizations specialized in metaverse and virtual worlds applications.
As one of the region's largest specialized events, the flagship event will explore the digital economy and identify how governments, businesses and communities can unlock the unlimited potential of the metaverse to create a bolder future.
More than 30 local and international leaders including international metaverse academics, designers, builders and specialists in virtual education, e-commerce, medicine, art, gaming, events, NFTs and other digital assets will speak at the two-day event. Additionally, the event will host speakers from renowned global organizations such as Meta, Binance, Mastercard, The Sandbox, Bedu, PWC, Accenture, BCG Digital Ventures, Decentraland, Mastercard among others.
His Excellency Omar Sultan Al Olama, Minister of State for Artificial Intelligence, Digital Economy and Remote Work Applications, Deputy Managing Director of Dubai Future Foundation noted that the "Dubai Metaverse Assembly", hosted in Dubai this week, serves as a global platform convening technology experts and the wider metaverse community from around the world to map out opportunities and harness the potential of this promising virtual world.
His Excellency added: "The specialized event is a first for the region and a unique opportunity to exchange knowledge and ideas on the best solutions, projects and industries likely to benefit from the metaverse's vast potential. Through this inaugural event, we highlight the extraordinary potential of this immersive world to accelerate economic growth, drive innovation and create a fundamentally better future for humanity."
Comprehensive Program
More than 25 sessions, meetings, and workshops will take place across the Museum of the Future and AREA 2071 at Emirates Towers during the Dubai Metaverse Assembly. They will cover a broad gamut of topics: from building robust and scalable metaverse infrastructure to creating robust, business-friendly regulation and providing government services in the digital world. What major technology and private-sector companies should do to develop an industry that may exceed $30 trillion in 15 years will also be tackled when the world's leading metaverse experts converge on Dubai.
Keith Jordan, Vice President of Innovation at Mastercard Labs, Mastercard; a unique lab committed to delivering high-impact, customer-centric experiences, said: "We look forward to welcoming leaders and futurists from across the globe as we explore the countless ways our realities will change as we enter the metaverse. Emerging worlds present limitless possibilities, and Mastercard is proud to drive the acceleration of these technologies as we support Dubai's ambitions to become one of the world's top 10 metaverse economies."
Mastercard Labs will host a dedicated session on how shopping, banking and gaming are shaping the metaverse and how these will live side-by-side with the physical world. 
Abdelrahman Mohamed, Co-Founder MetaCon Global, a one-of-a-kind "metaverse into reality" pop culture convention, commented: "While the metaverse is still in its early days and we are yet to fully unfold its potential or predict the ultimate impact it will have, we already recognize that it holds great promise to unlock the biggest opportunities yet for modern business since the creation of the internet. In short, we are looking at the metaverse and web3 redefining the way in which people work, learn, socialize, and live."
"And so, we are proud to be standing at the helm, alongside DFF, on this pivotal journey of discovery and learning into web3. In line with the vision of our leaders, the Dubai Metaverse Assembly is the perfect platform to foster effective public and private partnerships and real-life collaborations to address some of the most critical challenges and innovate a more sustainable future for all."