Companies
Global News
Metaverse
Web 3.0
Digital Village Partners with UN SDG Action Campaign to Bring SDGs into the Metaverse
This Global Week, the Sustainable Development Goals have entered the Metaverse in an effort to grow awareness and positivity online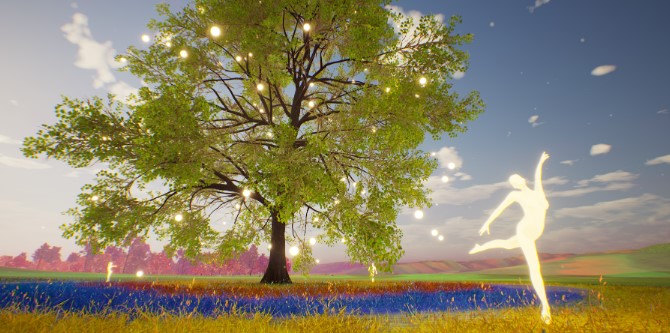 Seven years after their inception, the United Nations Sustainable Development Goals (SDGs) have entered Web3 to raise awareness and bring opportunities for people to take part in Global Week to #Act4SDGs (16 – 25th September) in the metaverse.
In partnership with the UN SDG Action Campaign (a United Nations Secretary-General initiative hosted by UNDP), social multiverse creators, Digital Village, have launched a brand-new Global Week metaverse space where players can access a new and exciting virtual world and contribute to a 'wish tree' – by virtually adding messages of hope, action, and peace to the tree.
The purpose of this new virtual metaverse and 'wish tree' is to showcase how we can all embrace acts of kindness and create a spectacular display of solidarity. It forms part of a global social movement, led by UN SDG Action Campaign, to #FlipTheScript on prevailing narratives to achieve a healthy, just and green world, the ambitions at the heart of the SDGs.
This virtual mobilization moment forms part of work from the UN SDG Action Campaign for Global Week to #Act4SDGs, held during the high-level UN General Assembly debate in New York from 16-25 September, and is part of many activations taking place around the world to celebrate the anniversary of the SDGs on 25 September.
The aim of the 'wish tree' and the Digital Village Global Week space is to spread the message of Global Week and the SDGs to a wider audience of over 3.2 billion active gamers and 4.7 billion social media users.
As a supporter of the UN SDG Action Campaign, the Digital Village IO Inc. has been working to promote sustainability and the advancement of the SDGs. As part of their work, the organization has been building a Multiverse hosting hundreds of thousands of independent, fully interoperable metaverses, all contributing to a more ethical and sustainable internet.
Speaking about the activation, Evelyn Mora, Inventor, Tech and Sustainability Consultant, CEO of digitalvillage.io: "To #FlipTheScript means we must rewrite and re-examine the world around us. At Digital Village, we are in the business of creating and curating new worlds and are empowered to work with partners and changemakers, such as the UN SDG Action Campaign team, to shape a new reality and future that works for everyone. The message of our wish tree is to highlight how the power is in our hands to lead the change we all want to see."
The reveal of the 'wish tree' comes as Digital Village and Oxford University launch a new research partnership to create pioneering research and studies around the late Gen Y, Gen Z and Alpha consumer emotions, experiences, transactions, and interaction points experienced in the physical world comparing and measuring the sustainable repetition in the Digital World and The Metaverse.
Digital Village tools are built with sustainability at its core, from considering wider environmental and social aspects to utilizing sustainable and ethical algorithms to empower users and give them the agency to benefit and curate their time spent online. The 'wish tree' and Digital Village Global Week space is an example of how metaverse spaces can be curated with sustainable and purpose driven messages front of mind – during Global Week and beyond.
The Global Week to #Act4SDGs brings together organizations and individuals to show world leaders that people all around the world are committed, dedicated, and inspired to take action, achieve the SDGs and 'flip the script' on our future.
In 2021, the Global Week to #Act4SDGs accumulated 100 million actions, and this year is looking to scale up engagement with even more partners. From speaking up on inequalities, to casting a vote, to recycling or being a socially conscious consumer, action on the SDGs can take many forms. These seemingly small changes made by millions of people can bring about the transformative change and better future the SDGs aim to achieve, an aim Digital Village hopes to demonstrate with its 'wish tree'.
Speaking about the activation, Marina Ponti, Director of the UN SDG Action Campaign, said: "Our message is one of hope – hope that we can flip war into peace, division into unity. We want to say that no matter where you are and what action you are taking – you can be an agent for change. We are proud to see how we can further communicate the message of the Sustainable Development Goals in the online space and empowered by the amazing creativity and innovation in activating users to think differently about the future we want for all."