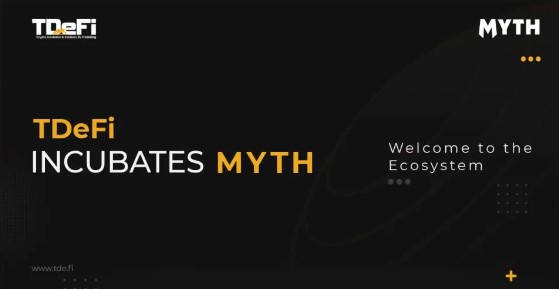 Crypto startup incubator and advisory firm TDeFi is announcing the addition of MYTH to its ecosystem, which aims to enable new ways for sci-fi, fantasy, and horror fans to connect with others around the world through Web3 technology.
The MYTH Ecosystem utilizes an end-to-end Web3 approach to engage and unify fan bases while providing them with a better overall content experience and more robust community interactions. These fan bases are made up of hundreds of millions of devoted followers around the globe who are looking for new and more immersive ways to interact with their favorite genre and communicate with like-minded superfans.
The MYTH Ecosystem already includes 14 alliance partners, featuring top names in Web3 gaming, NFT comics, gamified collectibles, and the metaverse. Together with its alliance partners, MYTH delivers community members incredible original fantasy content, utilizing its native MYTH token to reward and incentivize fans while powering their creations.
MYTH's goal is to become the ultimate ecosystem for fantasy, sci-fi, and horror fans in the Web3 space, following the ethos of a fan-first approach to creating content, building community, and enabling cutting-edge tools to empower users to create and play together like never before. It plans on adding even more alliances to the fold, including fantasy-themed play and earn games, globally recognized publishing houses and content platforms, as well as artists, creators, and NFT studios.
By leveraging the creativity of fan bases across a multitude of mediums, MYTH endeavors to provide a holistic experience for fans, who from within the ecosystem will be able to play partner games, purchase NFTs, partake in unique platform experiences, and play a role in helping bring community-driven projects to life.
The MYTH Ecosystem is being developed around four core pillars: Community Directed Projects, Play & Earn Fantasy Games, Digital Publishing, and Fantasy Art Collectibles. Together, these pillars support the creation of a unified Pop Culture Metaverse.
TDeFi's incubation of MYTH adds a significant new player to the firm's growing roster of proteges and advisees, among them more than 45 crypto projects including Vulcan Forged, Bridge Network, Sinverse, and many others.