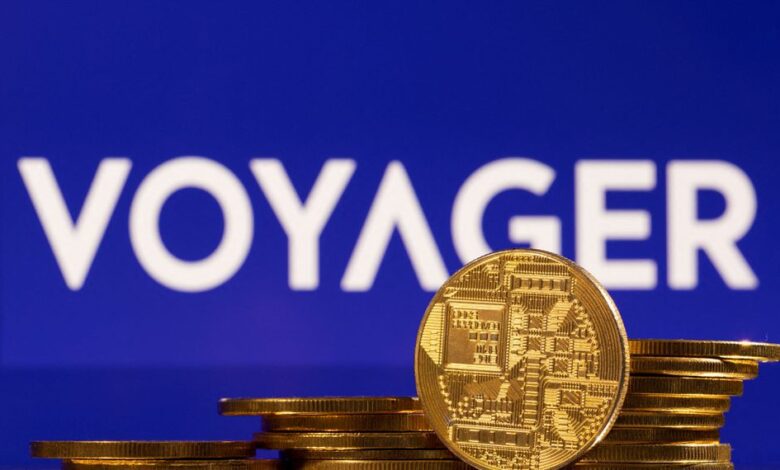 Bankrupt crypto broker Voyager Digital will be auctioning off its remaining assets next week, a court filing confirmed on Tuesday.
Bidders hoping to snap up the company's holdings have already submitted offers, after the deadline for doing so was extended to from Augst 26 to September 6.
Per the newest filing, a further hearing will then be held on September 29 to approve the results of the auction, according to Decrypt.
The potential buyers remain unnamed at this stage, though Sam Bankman-Fried's FTX previously made its own offer known publicly. This was then branded a "low-ball" bid by Voyager's lawyers.
Some 22 parties were in meaningful discussions to place a bid for Voyager's assets as of early August, according to the group's legal team. It is unclear how many of these had submitted their proposals by Tuesday and will go through to the auction process.
Alongside the sale process, Voyager has been working to return some money to customers. On August 5, the New York bankruptcy court handling the case approved a proposal to return $270 million to affected customers.
Another $1 billion of the platform's remaining funds will be distributed through the bankruptcy process.
As part of this process, users have been sent emails listing the types and amounts of crypto in their Voyager accounts.
Those who disagree with the record of their holdings have until October 3 to submit a claim.
Voyager still has not responded for comments.
It is important to note that Voyager filed for Chapter 11 bankruptcy on July 6 this year, with liabilities of as much as $10 billion. Trading had already been suspended since July 1.
The firm's demise came shortly after the failure of crypto hedge fund Three Arrows Capital, to which it had a $661 million exposure.