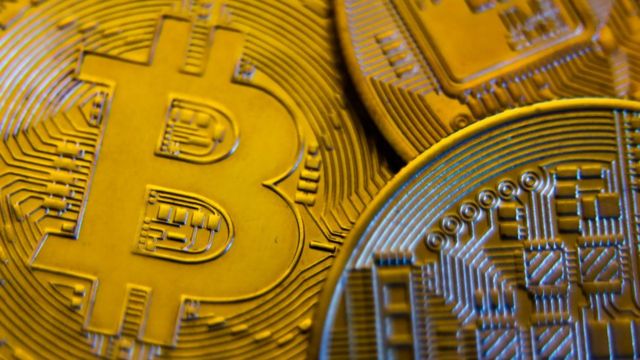 While some governments do their best to limit the expansion of the blockchain and crypto space, others, such as Russia and Iran, have been fighting to advance in this industry and incorporate it in their system.
Iran resumes issuing licenses to crypto miners
On one hand, the Iranian government approved a set of "comprehensive and detailed" crypto regulations during a meeting last week that include provisions for crypto mining.
Reza Fatemi Amin, Iran's minister of Industry, Mine, and Trade, said his ministry now has permission to resume issuing licenses for crypto mining, local media reported.
He added, "Based on the rulings by the government, the entities that apply to mine crypto assets can get an establishment license and an operating license."
A pair of licenses is needed before an entity can start mining cryptocurrencies in Iran: an establishment license and an operating license.
The former establishes the entity as a legal crypto miner while the latter allows it to actually start crypto mining.
Sharing some details of the newly approved crypto regulatory framework, Mohsen Rezaei Sadrabadi, secretary of the government's working group on cryptocurrency, said that mining centers can now apply for a license and use mined cryptocurrencies to pay for imports.
He explained that the Ministry of Industry, Mine, and Trade is responsible for issuing licenses to crypto miners, adding that the new regulatory framework has provisions that address large-scale crypto mining operations. There are also provisions about energy supplied to the mining industry, with renewable energy as a priority.
In addition, Rezaei Sadrabadi noted that the government has decided to make the central bank the primary regulator of the crypto sector. However, he believes that crypto regulation should be multi-dimensional, and one regulator should not oversee the entire sector as the crypto ecosystem comprises more than just cryptocurrencies.
It is important to note that in 2019, the central bank of Iran banned crypto trading inside the country but the government legalized crypto mining as an industry. A regulatory framework was subsequently established, requiring crypto miners to obtain a license, identify themselves, pay higher tariffs for electricity, and sell their mined bitcoins directly to the government. In July, Iran amended some regulations to make it easier for crypto miners to access renewable energy.
In December last year, the Iranian government ordered licensed cryptocurrency miners to temporarily stop operations due to extreme weather taking a toll on the country's power grid during the cold months. The national electricity company then announced a four-month ban on crypto mining in May but lifted the ban in mid-September after licensed crypto mining facilities voluntarily shut down their operations to ease the electricity burden.
Iran issued more than 1,000 crypto mining licenses under the previous regulatory framework. Iranian authorities revealed in May that close to 6,914 illegal crypto mining farms had been shut down.
Tavanir, the Iran Power Generation, Distribution, and Transmission Company, claimed that illegal cryptocurrency mining in Iran accounted for nearly 85% of the industry's power consumption. It has threatened harsh measures against unlicensed crypto miners and nearly 10K illegal mining devices have been seized since March.
Russia to consider crypto use for international payments
On the other hand, Russia's central bank has revealed that the country could re-consider using crypto for international payments, local news agency TASS reported on Sept. 5.
According to the report, Russia's Deputy Finance Minister Alexei Moiseev said the apex bank and the finance ministry could legalize crypto payments soon.
Moiseev continued that Russians' reliance on foreign platforms for crypto transactions further emphasizes the need to legalize the industry locally.
Moiseev commented, "Now people open crypto wallets outside the Russian Federation. It is necessary that this can be done in Russia, that this is done by entities supervised by the Central Bank, which are required to comply with the requirements of anti-money laundering legislation, and first of all, of course, to know their client."
Russia has faced increased scrutiny and sanctions from western countries over its Ukraine invasion.
The sanctions birthed talks of the possibility of Russia using crypto to evade these sanctions, but stakeholders in the crypto industry have insisted that this is not possible.
In addition to that, under new rules brought in amid concerns that bitcoin and other crypto assets are being used to dodge restrictions imposed in response to Russia's invasion of Ukraine, crypto exchanges must now report suspected sanction breaches to UK authorities, a new step that puts even more pressure on Russia.
Russia's posture towards crypto remains unclear as President Vladimir Putin recently signed a law that banned local cryptocurrencies payment in the country.
Meanwhile, Russia is not the only country considering using crypto to bypass sanctions. Iran recently completed its first foreign trade order using cryptocurrency worth $10 million to import goods.