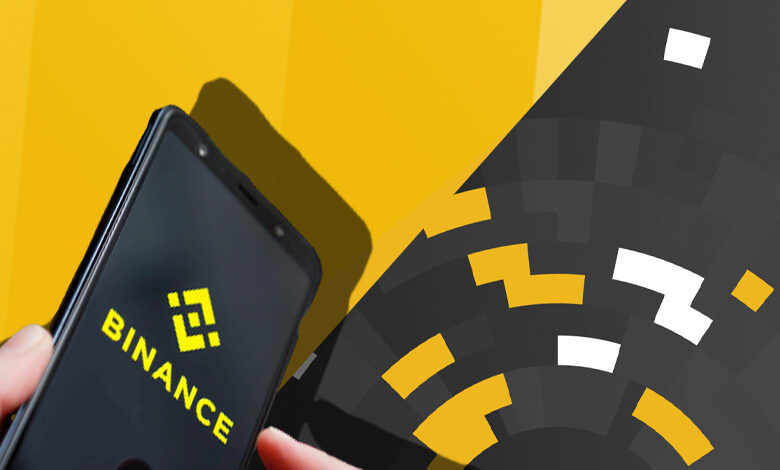 Crypto exchange, Binance, the world's biggest digital asset trading venue by volume, is doubling its efforts to increase its market share by expanding its free trading to include popular token Ether, prior to one of the most awaited events in the crypto market, The Merge.
The exchange is cutting on fees for a month for customers trading ether — the second-biggest digital token — using Binance's house currency known as BUSD.
The move to offer free Ether trading ahead of the big upgrade underscores how Binance is using the fallout of this year's crypto crash to make a fresh attempt at pulling clients on to its platform, according to Financial Times.
About 90% of Binance's overall revenues are derived from trading fees, which fluctuate with the price of bitcoin and other cryptocurrencies, the privately held group's chief executive Changpeng Zhao said earlier this year.
Over the summer, Binance began offering no-fee cash trading in several bitcoin pairs, including the euro and pound. In the subsequent eight weeks, BUSD's market capitalization has grown by 8%, reaching $19bn, according to data compiled by CryptoCompare.

Binance's latest initiative will last until September 26. It described the Merge as "an important milestone for the ethereum and large Web3 ecosystem that all users should have the opportunity to be a part of". Ethereum is widely used by crypto developers as it aims to make blockchains more useful than a simple database of transactions. Binance's no-fee trading comes after bitcoin, the industry's flagship cryptocurrency, plummeted from a price of almost $70,000 to lows under $20,000, while the failure of the stablecoin TerraUSD triggered sell-offs that engulfed many big industry names, including lenders Celsius and BlockFi and hedge fund Three Arrows Capital.
"This approach has also been seen in traditional finance in the past, where a well-capitalized newcomer seeks dominance with the enticement of commission free trading for a limited period," said Rufus Round, Chief Executive of GlobalBlock Digital Asset Trading.
The exchange said it would "miss out on some fees", but the company "continues to have strong reserves".

Binance has already increased its leading role in the crypto market this year. The exchange has a 55% trading market share in cash trading, according to CryptoCompare, a rise of nearly 10 percentage points since January. It is important to note that its nearest rivals, Coinbase and FTX, have shares of less than 10%.
In response to the collapse in digital asset prices, rival crypto exchanges have embarked on reconfiguring their long-term business strategies. Coinbase said nearly a fifth of its second-quarter revenues had come from services and subscriptions, even though it faced a net loss of $1.1bn.
"Temporarily giving up on fees on their main trading pairs can be seen as a concession towards attracting more flow in the current low trading volume environment, which will benefit Binance through increased traffic in other trading pairs and other product lines and offerings," said Peter Habermacher, Chief Executive and Co-founder of crypto-focused investment firm, Aaro Capital.
However, FTX has put the rest of the crypto industry on notice that it is trying to attract customers, with a series of high-profile sport sponsorships and securing an option to buy the struggling BlockFi.
"I imagine Binance watching the expansion of FTX into all sorts of areas and thinking they need to step up their game," said Ilan Solot, partner at venture capital firm Tagus Capital. Even so, Julius Baer's Arntzen said free trading potentially indicated that Binance expected the size of the market to remain small in the near term.
"This breaking of rank by Binance may represent the beginning of a trend of fee-free trading amongst the large centralized exchanges. We may have in future a situation where fee-free trading is the norm rather than the exception, similar to what we have seen in the world of traditional finance", he said.