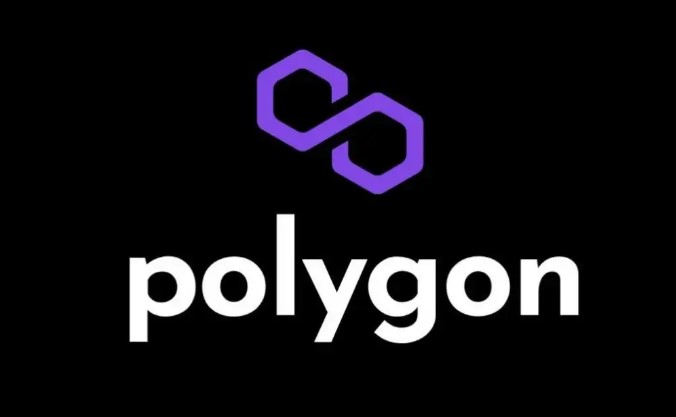 The Polygon Avail testnet, which attempts to address data availability issues, has gone live.
The main issue with monolithic blockchain systems is the requirement to unify execution, settlement, and data availability in a single block. The modular blockchain trend was initiated by Layer 2 (L2) rollups, which enabled execution to be handled on a separate chain with blocks devoted only to execution. By separating data availability as well as enabling a chain with blocks specifically for data availability, Polygon Avail advances modular architecture.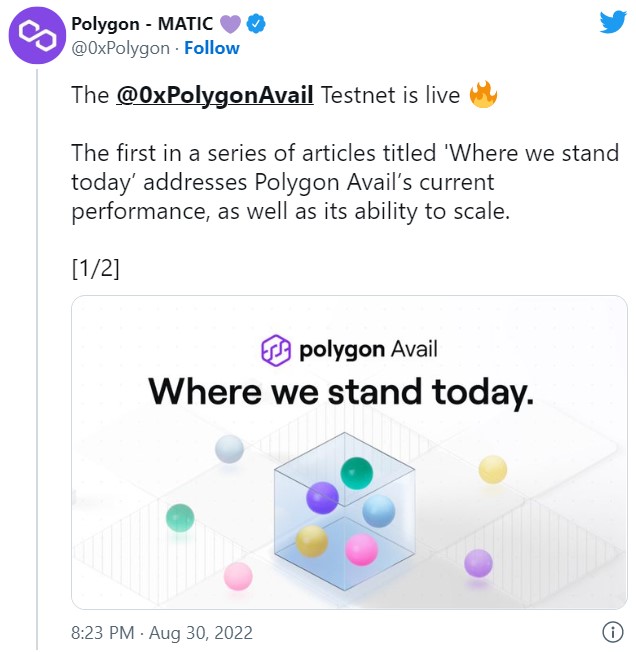 NFT marketplace OpenSea now supports MATIC as payment option
In June, NFT marketplace OpenSea launched Seaport, an open-source Web3 marketplace protocol for buying and selling NFTs. Originally launched on Ethereum, Seaport helps make Web3 marketplaces, like OpenSea, more affordable.
OpenSea reports that it has now added Polygon support to Seaport after months of researching Seaport's impact and gathering insightful reviews. It promises to expand support for Klaytn and other EVM-compatible chains in the coming months.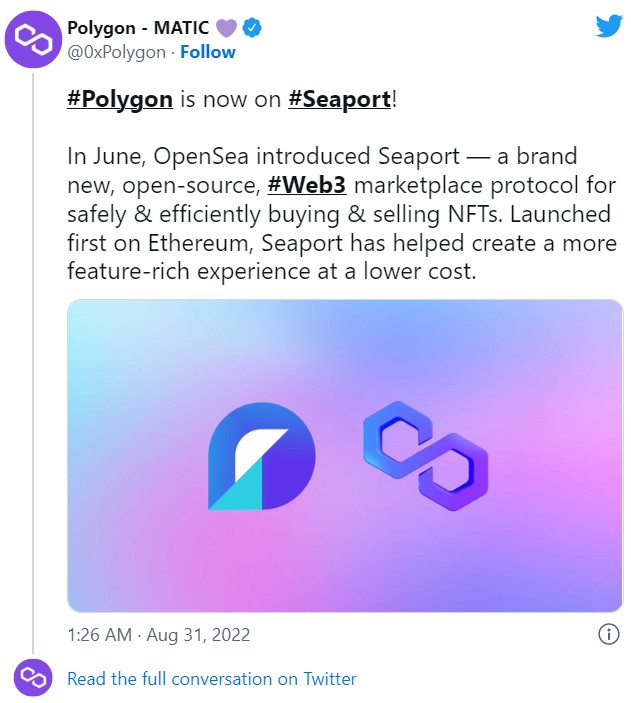 Previously, the 0x protocol was used to power the Polygon on OpenSea. Polygon is now moving to the harbour. OpenSea claims the action will allow for faster release of new features to all EVM-compatible chains.
As a result of this shift, OpenSea now supports the use of Polygon's native token MATIC as a payment option. Users transacting on Polygon will now be required to pay gas fees to transact on OpenSea using MATIC.
MATIC can also be purchased using MoonPay or on any exchange that offers MATIC.
The future of Layer-2s
It is important to note that Layer 2 refers to a secondary framework or protocol that is built on top of an existing blockchain system. The main goal of these protocols is to solve the transaction speed and scaling difficulties that are being faced by major cryptocurrency networks.
In fact, Ethereum also uses this method through features like Optimistic and zero-knowledge (ZK) rollups that offload the burden of managing transactions from the mainnet and thereby, enable greater transaction inclusion and throughput (higher transactions per second). This provides the user with a more seamless and practical experience. Examples of layer 2s on Ethereum include solutions like Arbitrum, Optimism, Loopring and zkSync.
On one hand, as mainnets are being updated and The Merge, with its final test marked successful, is bound to take place this month, the need for layer-2s becomes reduced, for obvious reasons, as these networks will no longer have any purpose.
However, on the other hand, in the case of the Ethereum Merge, the crypto community says that it will still need layer-2 chains, as increased efficiency will also be of benefit to these layers.
 Alan Chiu, CEO/Founder of Boba Network, a Layer 2 Optimistic Rollup scaling solution, told Cryptoslate,
"As Ethereum L1 becomes more efficient, L2's will simply become that much more efficient right alongside, all while maintaining their current added benefits."
Harold Hyatt, Product Manager of DAO & DeFi at Trusttoken, added:
"Ethereum-based scaling solutions (L2) scale with Ethereum, so if Ethereum scales in the future (sharding), L2s will too. If Optimism is 10x faster than L1, then Ethereum is 10x after sharding, Optimism is 100x."
This leaves us with the question whether layer-2s will still exist or they better be changed so that they stay functional. Either way, when The Merge, which is the ultimate example, happens this summer, we will all find out who is correct.