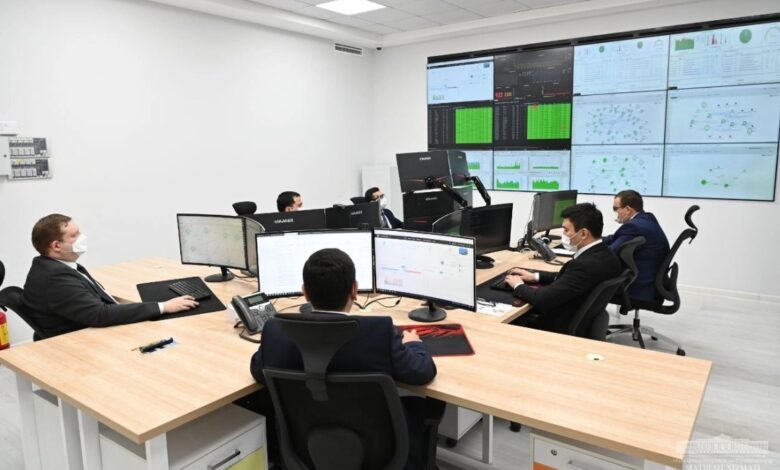 Uzbekistan's cryptocurrency regulator has blocked access to international exchanges, as part of Tashkent's efforts to keep alternative payment systems on a tight leash, according to Eurasianet.
Since August 9, traders wishing to buy and sell bitcoins and other cryptocurrencies via international exchanges have been unable to open the websites, though they remain accessible to users of virtual private networks (VPNs).
The National Agency for Perspective Projects (NAPP), which regulates cryptocurrency mining and markets in Uzbekistan, announced that the exchanges were blocked because they were operating without the licenses they are legally required to obtain.
Furthermore, they were in breach of regulations requiring them to host servers storing personal data about Uzbek citizens inside the country.
Some of the world's largest social networks have fallen foul of that particular regulation, and also become unavailable. Earlier this month the government unblocked Twitter, Russia's Vkontakte and China's WeChat, but other major networks, including TikTok, remain inaccessible.
Binance, the world's largest cryptocurrency exchange, confirmed its services had been blocked and said it was in negotiations with the government about its status in Uzbekistan.
The international exchanges were "asking for personal data from citizens without taking account of the requirements for hosting servers on the territory of the Republic of Uzbekistan in the manner set out by law", NAPP explained.
"Furthermore, they bear no legal responsibility for the conduct of operations with crypto-assets, and cannot guarantee the legitimacy of the deals carried out, nor the appropriate storage and safekeeping of confidential personal data about citizens of Uzbekistan."
These data-storage rules date back to last year.
Efforts to regulate the trade in virtual currencies began in 2018, when Uzbekistan legalized cryptocurrency trading. Rules governing the industry were reinforced by a decree from President Shavkat Mirziyoyev boosting regulation of cryptocurrency trading and mining in April.
Under the regulations, cryptocurrency exchanges must be licensed in Uzbekistan. From January 1, 2023, Uzbek citizens and companies are legally permitted to conduct transactions only with licensed cryptocurrency exchanges, NAPP said.
It did not explain why such a long lead-in was established, but it may have been intended to allow time to establish strict regulations in the sector.
Licensed providers are required to verify users' identities and store data about every transaction for five years. Forcing exchanges to get licenses allows the government to track and tax them.
So far the country has only one licensed cryptocurrency exchange, UZNEX, owned by South Korea's Kobea Group. The Tashkent-based platform remains accessible to users in Uzbekistan.
Foreign exchanges are eligible for licenses if they follow the data-storage rules (which presumably allows Uzbek officials to eavesdrop on transactions) and verify users' identities.
"We are always ready to review applications to receive licenses from all large crypto-exchanges if they are interested in starting up their activity on the territory of Uzbekistan in line with legislative requirements," NAPP told Forklog, a website specializing in reporting on the sector.
NAPP said it had not previously blocked international exchanges so as not to inconvenience citizens who had funds on them. But this "did not mean that citizens can freely trade on foreign platforms until January 1, 2023," NAPP added.
The crackdown could be linked to fears about the risks of cryptocurrency being abused as a tool for sanctions dodging by Russians.
But it is more likely part of the government's ongoing efforts to keep a close regulatory eye on the cryptocurrency sector.