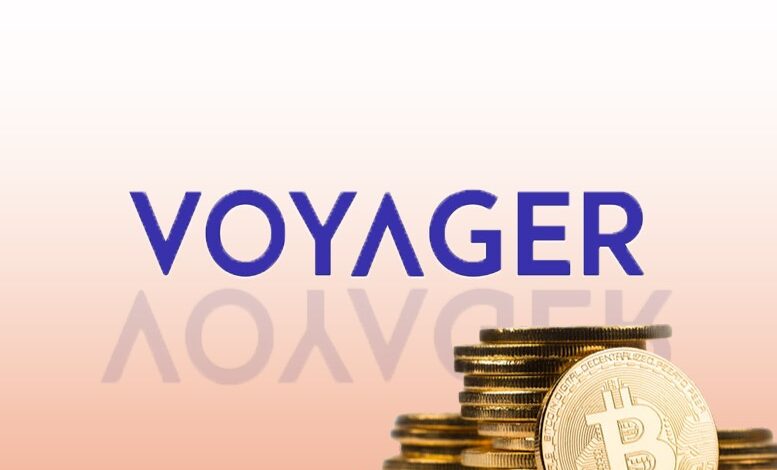 The U.S. Bankruptcy Court in New York has given crypto firm Voyager Digital Holdings Inc the approval to return $270 million in customer cash, the Wall Street Journal reported on Thursday.
Judge Michael Wiles, who is overseeing Voyager's bankruptcy, ruled that the company provided "sufficient basis" to support its contention that customers should be allowed access to the custodial account held at Metropolitan Commercial Bank, the Journal said.
Voyager, one of several firms to struggle in the wake of broad crypto market turmoil, filed for Chapter 11 last month.
In its bankruptcy filing, Voyager estimated that it had more than 100,000 creditors and between $1 billion and $10 billion in assets, as well as liabilities of the same value.
Last week, the company was ordered by the Federal Reserve and the Federal Deposit Insurance Corp (FDIC) to cease and desist from making "false and misleading" claims that its customers' funds were protected by the government.
The regulators said that the company just had a deposit account at Metropolitan Commercial Bank, and customers investing via its platform had no FDIC insurance.
Crypto lenders like Voyager boomed during the COVID-19 pandemic, drawing depositors with high interest rates and easy access to loans rarely offered by traditional banks. However, the recent slump in crypto markets – sparked by the downfall of two major tokens in May – has hurt lenders.
New Jersey-based Celsius in June froze withdrawals and has hired advisers on a possible bankruptcy filing. Voyager froze withdrawals this month, as did another lender, Singapore's Vauld.
Voyager said it had issued a notice of default to Singapore-based crypto hedge fund Three Arrows Capital (3AC) for failing to make payments on a crypto loan totalling over $650 million.
3AC later that week filed for chapter 15 bankruptcy, which allows foreign debtors to shield U.S. assets, becoming one of the highest-profile investors hit by plummeting crypto prices. 3AC is now being liquidated, Reuters reported last week.
"The prolonged volatility and contagion in the crypto markets over the past few months, and the default of Three Arrows Capital on a loan from the company's subsidiary, Voyager Digital, LLC, require us to take deliberate and decisive action now," Voyager Chief Executive Officer Stephen Ehrlich said in a statement.
Voyager had last month signed an agreement with trading firm Alameda Ventures, founded by Sam Bankman-Fried, CEO of major exchange FTX, for a revolving line of credit. A filing with the U.S. Bankruptcy Court Southern District of New York showed that Alameda was Voyager's largest single creditor, with unsecured loans of $75 million.