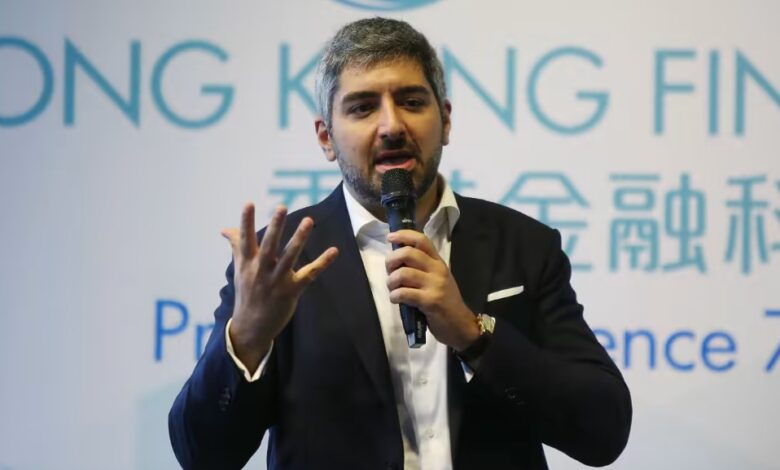 PwC's global crypto head, Henri Arslanian, has left his role at the company to set up a $75m crypto hedge fund that focuses on institutional investors.
Henri Arslanian launched Nine Blocks Capital Management in Dubai with the aim of becoming the world's leading institutional grade crypto asset management firm.
The new fund is backed by $75m from Hong Kong-based hedge fund Nine Masts Capital Management, with additional investments from other partners. The other partners and the amount invested were not disclosed. However, it has positioned three portfolio managers in the Cayman Islands.

Henri Arslanian told the Financial Times that Dubai's "crypto openness" influenced his decision to establish his digital assets fund Nine Blocks Capital Management in the Gulf city, where it has been granted provisional regulatory approval from Dubai's Virtual Assets Regulatory Authority (VARA).
"Hong Kong would have been a natural home for us, but when we looked at the broader ecosystem, Cayman and Dubai made a natural choice," he said, citing factors that included regulatory approval times and the ability to travel easily; Hong Kong still has a mandatory hotel quarantine for most international travelers.
The fund will focus on "generating alpha from inefficiencies in the crypto markets". In fact, Arslanian has joined from PwC as co-founder and managing partner to lead the non-investment side of the business, including capital raising.
Andrew Goodwin, previously portfolio manager at Nine Masts, has joined as co-founder and managing partner focusing on investment.
The new fund is also absorbing Nine Masts' existing crypto trading team and will launch with around 10 people on the investment and non-investment sides.
Arslanian said he was not concerned about the recent crash in crypto values, which has led to the collapse of peers including crypto hedge fund Three Arrows Capital Management.
"We believe that the current market conditions are an ideal time to build a new institutional grade digital assets business," his statement said.