Companies
Global News
Platform news
KrypC Onboards Solar Power Leader onto CarbonCore Platform
Amana Solar selects KrypC to launch an end-to-end carbon-offset solution on the Hedera public distributed ledger.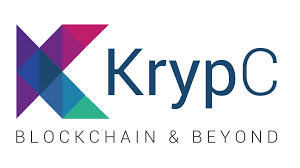 KrypC, a global technology company automating carbon offset creation and distribution, announced that Amana Solar has selected CarbonCore, a solution running on the carbon-negative Hedera network that aims to make carbon trading markets more reliable, efficient, and inclusive.
CarbonCore stores, tracks and distributes carbon credits, and acts as an end-to-end carbon offset marketplace where industrial supply and demand meet. The application can be integrated with existing platforms to allow carbon emitters to easily purchase carbon offsets, and enables environmental projects to provide carbon credits to the market through a streamlined tokenization and minting process.
Amana Solar, a global leader in the installation of rooftop solar power, will work with KrypC and CarbonCore to develop advanced, highly granular Renewable Energy Credits (RECs), enabling the efficient tracking and offsetting of carbon emissions. Their critical strategic goal for the partnership is to utilize the CarbonCore market to issue their own Renewable Energy Certificates (RECs).

Riad Bsaibes, president and CEO of Amana Investments, said: "Amana is passionate about bringing efficient solar energy to our customers, and with the help of CarbonCore, we can go even farther. CarbonCore has streamlined the process of tokenizing carbon offsets, and we look forward to entering the fast-growing Web3 space to bring further innovation to the regional solar energy market."
Ravi Jagannathan, Founder and CEO at KrypC, said: "A key part of KrypC's mission is to help industry leaders like Amana and other enterprise customers of KrypC by building, deploying, and managing innovative distributed ledger solutions. CarbonCore, built on the Hedera network, is a ledger for creating the trust chain for the underlying VCUs/VERs/iRECs. By onboarding Amana and other enterprises to CarbonCore, we help large enterprises to go even further in their ESG journey to confidently offset, decarbonize and make a lasting impact on the global climate challenge."