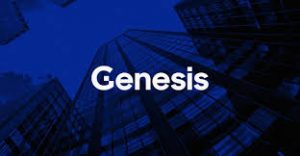 On Wednesday, July 7, Genesis, a digital asset exchange, said that it was exposed to Three Arrows Capital, but was able to diminish its losses after the bankrupt crypto hedge fund failed to meet a margin call.
In a recent tweet, Genesis CEO Michael Moro explained, "We previously stated in June that we mitigated our losses with respect to a large counterparty who failed to meet a margin call. Now that the BVI bankruptcy process has commenced, we can confirm that the counterparty was Three Arrows Capital."
He also mentioned that the collateral used for the loan was "immediately" sold to protect the firm, as the loans to Three Arrows had an average margin requirement of over 80%, meaning 3AC needed to maintain this amount of value before having their collateral sold off.
However, Genesis is pursuing all strategies to recover any potential loss.
The rate hikes by the U.S. Federal Reserve and recession fears have led to a chaos in equities and a drastic increase in the sell-off in cryptocurrencies. The market conditions have also hurt other giants in the industry, such as Coinbase Global Inc, which announced last month that it will cut off a large number of employees.