Companies
Global News
Citi Partners with METACO to Develop Institutional Digital Asset Custody Capabilities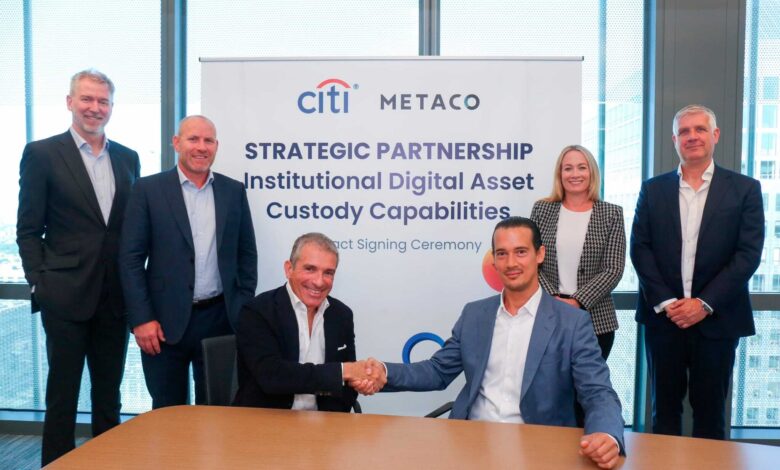 Citi, a leading global bank based in London, announced today that it has selected METACO to develop and pilot digital asset custody capabilities.
This collaboration brings together METACO's technology and digital solutions with Citi's expansive custody network to develop a platform to enable clients to store and settle digital assets seamlessly and securely. Citi intends to fully integrate METACO's bank-grade digital asset custody and orchestration platform, Harmonize, into its existing infrastructure, to develop and pilot digital asset custody capabilities.
This strategic partnership enables Citi to extend its existing capabilities to digital assets while leveraging its current technological, operating and servicing model. Citi's extensive global network, coupled with the power of the Harmonize platform, will allow Citi to expand securely and effectively into new markets, while utilizing its existing global operations, technology, and risk frameworks. The technology capabilities developed under this partnership will be an integral part of Citi's Institutional Client Group digital asset strategy.
With over US$27 trillion of assets under custody, administration and trust, and an industry-leading proprietary network spanning 63 markets, Citi Securities Services provides clients with in-depth local market expertise, advanced processing technologies, and a wide range of custody and fund services that can be tailored to meet clients' needs.