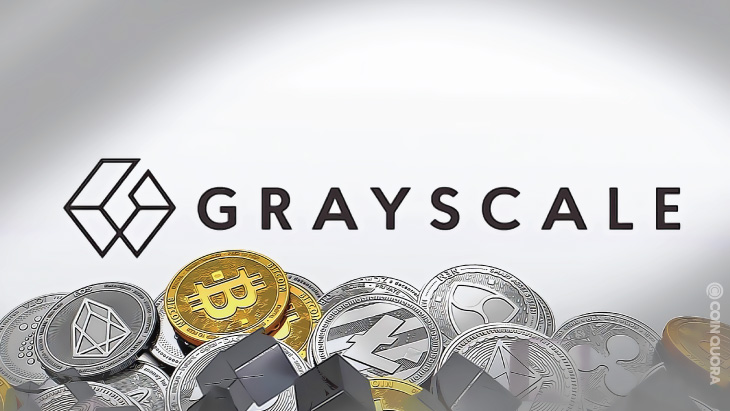 Institutional investors are set to replace retail investors as the major holders of digital assets, according to new research from Grayscale Investments, the world's largest digital currency asset manager.
Its international study found more than 7 out of 10 (71%) of professional investors believe institutions will hold 60% of digital assets within seven years, reversing the current status where institutions hold around 3% of digital assets and retail investors 97%.
The research among professional investors who control $182.5 billion assets under management, found almost total agreement that institutions will replace retail investors as the main holders of digital assets – only 4% said it will never happen.
"Millions of people in the UK invest in digital assets either by buying cryptocurrency directly or through investing in ETFs, and they will remain very important, but it is interesting to see the forecasts of major institutional interest," said Hector McNeil, co-CEO, and co-Founder of HANetf, which has worked with Grayscale to bring GFOF to the European market.
Institutional interest is being driven by a range of factors, the research found, but key drivers include hardware providers such as Canaan, which supplies servers and processors for digital mining being able to expand into cloud computing capital expenditure.
Around three-quarters (71%) of investors believe hardware providers will take a bigger share of the predicted $55 billion spending beyond the digital asset mining industry.
They also believe the digital payment platform sector will grow strongly – on-chain payment volumes reached $25 trillion across stablecoins, Bitcoin, and Ethereum last year but 70% of investors believe they will be worth $30 trillion or more by 2030. One in three (32%) believe it will be worth more than $40 trillion – more than the credit card sector.
"Institutional investment in digital assets is growing rapidly and professional investors expect a dramatic shift by the end of this decade reversing the traditional dominance of digital asset investment by retail investors. Retail investors will remain a very important part of the digital asset investment market but the shift underlines how the investment case is being adopted more widely," said David LaValle, Global Head of ETFs at Grayscale Investments.