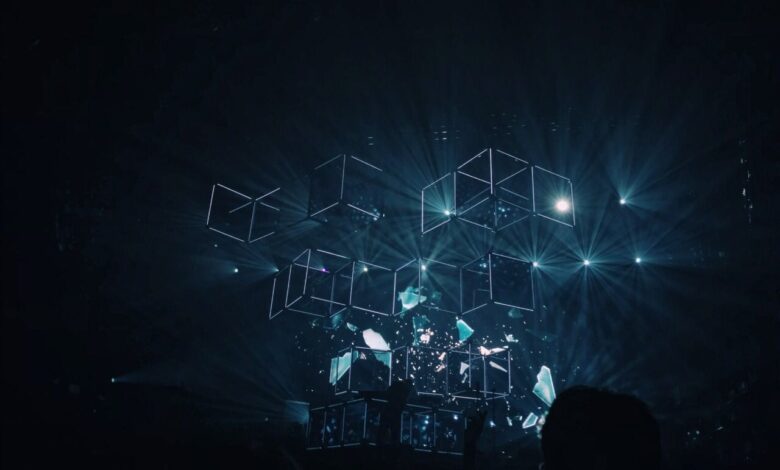 Unlock Blockchain is happy to announce its partnership with Gulf News agnc3, who will be hosting Web3 DeCode, a two-day exhibition on June 25 and 26 at Grand Hyatt.
Followed by a gala dinner for the distribution of Web3 awards, the event will be held to raise awareness on Web3 technology, its rise in growing markets like the UAE, as well as its impact on our daily life. In fact, attendees will be able to submit nominations to honor innovative projects in tech, gaming, art and other related industries, while offering each winner a tokenized NFT.
However, this is not all, for many other events will be taking place during the two-day exhibition.
From a stately speaker line-up to presenter booths, NFT experiences, upcoming Metaverse projects and builders, and creators and artists, Web3 DeCode will cover it all!
Gulf News exclusive NFT drop is one of the most prominent highlights of the event, as it will attract great footfall from investors and a high networth audience, all eager to know their roadmap for upcoming collections. The attendees can expect a surprise since the actual collection is kept discreet.
TF1 part of Warner Bros is also planning a unique Rolls Royce RWheels activation to be covered live during the two-day event. This activity aims to encourage international audiences through the Metaverse event participation.
In addition to that, attendees will have access to exclusive NFT drops designed by artists at Web3 DeCode, which will be displayed in dark rooms and theme-based activations.
Arts Dao, a well-known NFT community, will host many artists that will be explaining about their collection too.
Another exciting event that will happen is the BEATMYTEAM Metaverse Fantasy league Prelaunch, the first-of-its-kind football fantasy league. The game will reveal a collector's edition of football NFTs and will give them the chance to win.
Last but not least, the DAS NFT Museum marketplace launch will take place, and it will focus on masterpiece artworks in the form of NFTs from the past and the present. The launch will also promote the NFT rental model, which will play a major role in the NFT world where unsold inventory is a problem.
As for the informative side of the exhibition, several seminars on blockchain, crypto, NFTs, the metaverse, Web3 ecosystems and their impact on commerce, culture and communities will be set in motion. They will be presented by some of the most successful leaders in the space. Contests will also be part of this exhibition, as start ups will come together to showcase some of their most promising entrepreneurial projects in the Web3 space and compete to win valuable prizes.