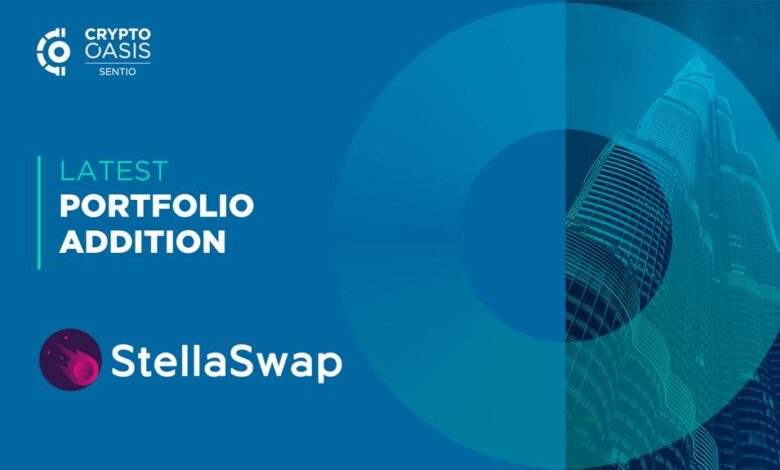 Crypto Oasis Sentio announced in an Instagram post that StellaSwap is now one of their portfolio companies, joining a long list of exciting investments in the Crypto space.
StellaSwap is one of the first automated market-making (AMM), decentralized exchange (DEX) for the Moonbeam parachain network. StellaSwap's main objective is to create a broader range of network effects to address the issues of liquidity in the DeFi space. StellaSwap is aligned with the vision of Polkadot and the implementation strategy of Moonbeam network, and is committed towards extending the functionalities and opportunities of DeFi.
As for Crypto Oasis Sentio, which is part of Crypto Oasis Ecosystem, it is the ecosystem fund and the first investment structure of its kind in the UAE.  Founded in Q4 of 2021,its mission is to support the best talent with smart capital and optimized infrastructure with an aim to create market leaders of tomorrow.
As previously mentioned, The Crypto Oasis is a Middle East focused Blockchain Ecosystem supported by initiators of Crypto Valley Switzerland. The Ecosystem's stakeholders include investors and collectors, startups and projects, corporates, science and research institutions, service providers as well as government entities and associations.
Saqr Ereiqat, Managing Partner of Crypto Oasis Sentio, commented on the last investment, "When looking at the various projects in the market, we try to find solutions that are unique, and Stellar Swap is exactly that".
He continued, "They are the first decentralized exchange on Moonbeam to capture the majority of the market share, which positions them as a key player in the Crypto Space. As Stellar Swap steps further into the Blockchain economy, they are committed to establishing a strong foundation, which can help shape the crypto economy landscape".