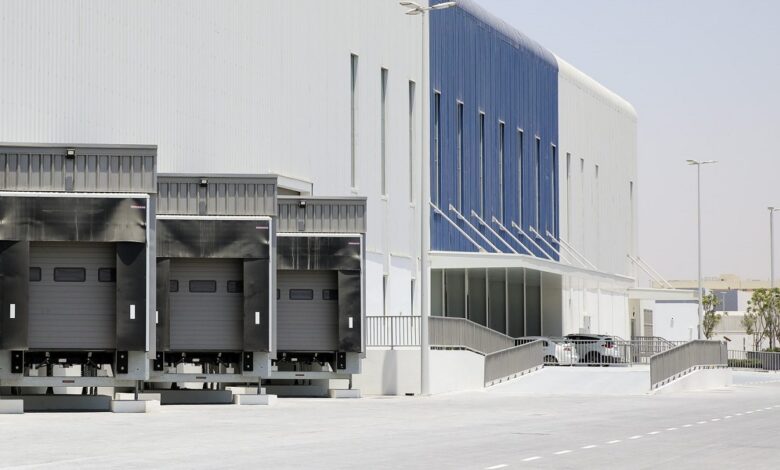 Turning into the Wall Street of Crypto, Dubai and its government agencies were fast to realize that the Blockchain technology can come in handy and serve several other goals, including e-commerce.
E-commerce has been on the rise for a few years now, and is evolving by the day, leading to the development of different E-comm models. However, the main problem of this ecosystem lies in the lack of ability to track end-to-end movement of e-commerce goods from port of origin to destination, especially that of returned goods. As a matter of fact, the world stands in need of a solution that involves Customs and Regulatory authorities, and that offers transparency as well as an easy e-comm trade process.
e-comm platform that fully relies on Blockchain
For this reason, being one of the best custom authorities worldwide, Dubai customs have managed to build an unprecedented innovative e-comm platform that fully relies on Blockchain technology. This pilot project, which was developed by Avanza Innovations, a UAE-based company, is one step closer towards making Dubai an unparalleled e-comm hub regionally and globally that attracts foreign investors.
The project is one of a kind since it focuses on 3 main pillars that can positively impact the e-comm industry:
To start with, an immense amount of time will be saved as many of the usual processes will be eliminated, one of which is the declaration preparation process. Moreover, with the optimized system in place, the fast onboarding process, the easy clearance and inventory reconciliation as well as the easy identification and certification of e-comm companies will fortify the time-effective advantage.
The project will also involve and intertwine several entities, including the customer, Dubai customs and e-comm companies as well as Dubai Airport Free Zone Authority (of which Dubai CommerCity is a part), JAFZA and Dubai South, which broadly depend on e-commerce and logistics.
The third and most interesting pillar of the project is the fact that it will later be extended to serve other industry players like logistics and courier.
As reported by Gulf News, Abdulrahman Shahin, Senior Vice-President for Operations at Dubai CommerCity, mentioned that The Dubai Customs Blockchain Platform will extend to logistics and courier companies, clients of free zones and ecommerce fulfillment centers, as Dubai has a three-pronged strategy on ecommerce, covering B2B, B2C and blockchain solutions.
However, this is not all, for the platform will also offer many other benefits to companies such as:
Fast and direct onboarding process to the Platform
Easy identification and certification of e-comm companies
Increased efficiency by eliminating declaration preparation time
Reduced cost of e-comm transactions
Duty exemptions and a reduction in service charges
Trader and customs linking which regulates returned goods
Decreased physical document submissions from bonded zones into the mainland
Visible and transparent e-comm transactions
Optimized information sharing which leads to easy clearance and inventory reconciliation
In other words, with the new blockchain solution, the process will be extremely direct and fast; once a customer in Dubai places an order with an e-comm portal, the warehouse management system is alerted and the Dubai Customs clear the products within minutes. Then, delivery process is launched.
Project is going through pilot tests Logistic companies
It is important to note that the platform is still being tested. Shahin clarified, "The Dubai Customs' blockchain project is going through pilot tests with the likes of DHL and Hellman Logistics. Once the results come in from the pilot programme, it will go live.
Blockchain makes all these processes go paperless and fast and is fully automated. That being the case, there is every reason to go all out on blockchain".