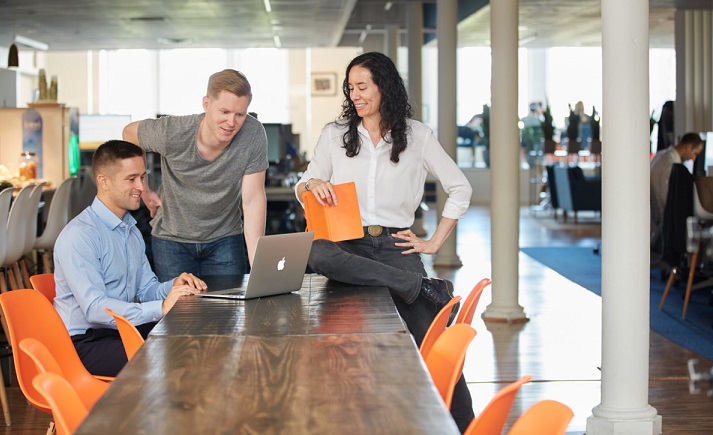 Chainalysis, the blockchain data platform, announced a $170 million Series F financing led by GIC, Singapore's sovereign wealth fund, bringing its valuation to $8.6 billion. Chainalysis is currently the largest corporate SaaS firm in the cryptocurrency industry, and it plans to use the funds to expand its global operations and engage in product innovation as the asset class acquires mainstream popularity.
Customers who used Chainalysis had a lot of success disrupting illicit activities and retrieving their money. The IRS Criminal Investigations division revealed in November 2021 that it had seized over $3.5 billion in bitcoin in 2021, entirely from non-tax investigations, accounting for 93 percent of all funds collected by the division during that time. "Over the past year, the cryptocurrency industry crossed into the mainstream with financial institutions entering the space and new technologies like NFTs disrupting traditional markets," said Michael Gronager, Co-founder and CEO, of Chainalysis. "Our partners at GIC understand the power of Chainalysis' data platform and customer network, the strength of our team of leaders, and the market opportunity before us. I'm thrilled to deepen our relationship with their team, especially as we expand our business in the APAC region."
On a video interview with Unlock Media, Gronager, explained," We provide data, software, services, and research to government agencies, exchanges, financial institutions, and insurance and cybersecurity companies in over 70 countries. Our data platform powers investigation, compliance, and risk management tools that have been used to solve some of the world's most high-profile cybercriminal cases and grow consumer access to cryptocurrency safely."
Expansion in MENA
When asked about the region's fast expansion, Gronager emphasized the importance of the MENA region. "I would say that 5-10 % is the size of the MENA region today," he remarked. Gronager went on to describe how public sector customers are typically the first to invest or collaborate with Chainalysis, with more private sector customers following behind since they have proof of legitimacy. In the Arab and MENA region, Chainalysis is spreading and growing. Gronager concluded by clarifying and dissecting their ongoing efforts in this area to create offices and engage with consumers. He said "What happens in the MENA region, we are looking at opening an office there. We have hired a lot of people in the MENA region and see that there's a lot of growth that can happen there right now. We see a huge interest from for example Dubai, Abu Dhabi…"
DeFi can be monitored
When asked about how chainalysis is able to monitor DeFi, Michael was comfortable to say that:" All transactions of DeFi are written on the blockchain, all data is Onchain, and this is what we are good at. We have many services that can monitor wallets, transactions, liquidity pools and anything written on the blockchain"
Chainalysis is continuing to invest in building out its data platform to support new and enhanced risk management and business intelligence tools. Over the past year, Chainalysis has hired more than 450 people and now has over 700 employees.