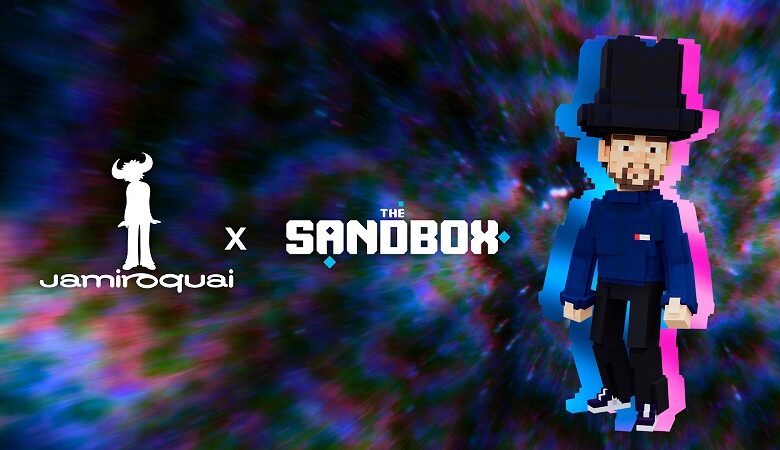 The Sandbox, a leading decentralized gaming virtual world and a subsidiary of Animoca Brands, announced that it has partnered with Jamiroquai, the seminal jazz-funk band led by Jay Kay, to bring the group's free-spirited essence to The Sandbox. The strategic collaboration was developed in association with Bravado, Universal Music Group's industry-leading brand management division. The following teaser video shares a sense of what you can expect to find in the virtual real estate:
Jamiroquai is a legendary funk and acid jazz band from London centered on vocalist Jay Kay. Known for the global smash, "Virtual Insanity", and a string of hit albums and worldwide tours, the Grammy-winning band has sold more than 27 million albums worldwide. Its third album, Travelling Without Moving, received a Guinness World Record as the best-selling funk album in history.
"Jamiroquai have always been future facing and super social – creating a LAND where everyone can come together in The Sandbox with a bit of funk, freedom, and fashion will provide a communal place to digitally connect with our fans and fellow music lovers," said a statement from the band this week. "We look forward to telling you more soon, but for now can say that hats will definitely be involved."
Part virtual real estate, part amusement park, The Sandbox fully embraces the idea of the metaverse as a continuous shared digital space where worlds and heroes collide to make magic. Jamiroquai joins over 200 existing partnerships including Ubisoft, The Rabbids, Gucci Vault, The Walking Dead, Snoop Dogg, Adidas, The Smurfs, Care Bears, Atari, ZEPETO, and CryptoKitties, all following The Sandbox team's vision of empowering players to create their own experiences using both original and well-known characters and worlds.
"The metaverse is driving creativity through new forms of expression and technology in the music and entertainment industry, and it is an honor to welcome Jamiroquai to The Sandbox," said Sebastien Borget, COO and Co-Founder of The Sandbox. "We now have partnerships with various legendary musical artists and labels including Snoop Dogg, Jamiroquai, BLOND:ISH, and Deadmau5, and we're excited to be making The Sandbox a home where artists can connect with their fans in a direct and genuine way."
"As a former executive at Universal Music Group, I'm excited to have Jamiroquai, one of the most innovative talents in the music industry, join The Sandbox, showing the importance of the metaverse as a platform for the music community," said Bertrand Levy, VP Global Partnerships of The Sandbox.
"We are delighted to be able to deliver a new method of interaction between artists and their fans and cannot wait to welcome you all into the world of Jamiroquai with The Sandbox," said Racheal Redfearn, SVP A&R and Brand Management, Bravado. "Through new partnerships, we can help our artists deliver content, commerce, and creativity to fans directly, as fully immersive, and innovative experiences. Both Bravado and Universal Music Group are excited to help fans explore the metaverse, alongside their favorite artists, and for the infinite possibilities it will open for fans to more deeply engage in an artist's vision."