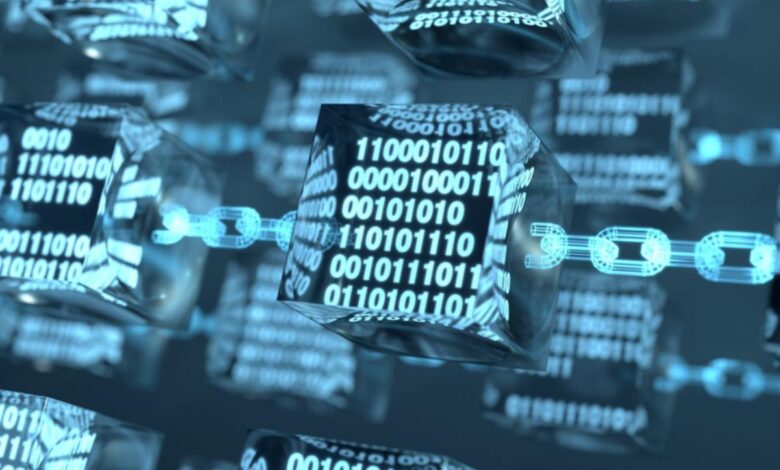 Chinese President Xi Jinping has declared that his country needs to "seize the opportunities" presented by blockchain technology.
In a speech in 2019, the Chinese leader said blockchain was an "important breakthrough in independent innovation of core technologies." As a result of that speech, blockchain was elevated to a national priority for China, among other technologies — such as semiconductors — that the country is trying to boost its capabilities in.
Since then, without much publicity and fanfare, China has been building a platform that aims to facilitate the deployment of blockchain technology for companies. It's called Blockchain-based Service Network (BSN).
BSN's product is aimed at companies, in particular, those operating cloud computing infrastructure. That could be a large public cloud player like Amazon or Microsoft, or it could be a firm that runs its own private cloud or intranet.
BSN bills itself as a "one-stop shop" to deploy these blockchain applications in the cloud, a process that could otherwise be costly and time consuming.
The Chinese firm's other selling point is that it is trying to solve a difficult problem in the industry: interoperability — or making different blockchains work with each other. For example, if two banks both had applications that were built on different blockchain platforms, they may not be able to work with each other. But applications built via BSN infrastructure would be interoperable as the company bridges different blockchains.
For companies that want to use several blockchain applications in their organization, BSN's product would allow them to do that via the cloud vendor they use rather than installing a bunch of new servers to build a blockchain product. The idea is that a business or government can use BSN's platform to easily deploy blockchain applications, without incurring a high cost.
The demand now is low, according to Red Date's He, but he is bullish on the long-term future of the product.
"I believe in 10 years all clouds will have a standard blockchain environment to handle all blockchain-related applications. We think blockchain technology is so powerful it will change the entire internet and almost all the entire IT system architecture", the CEO said.
For the last few years, the U.S. have been engaged in an intense tech rivalry.
China has focused on what it calls "frontier" technologies including quantum computing and semiconductors. Blockchain is another area of importance.
Chinese tech companies have also placed a lot of emphasis on international expansion, a move supported by Beijing in the context of the global tech battle with the U.S.
"The significance of the Blockchain Services Network is that it is an attempt by the Chinese government to support the development of blockchain ecosystems on its own terms, with allowances for regulatory approaches in different jurisdictions," Triolo said.