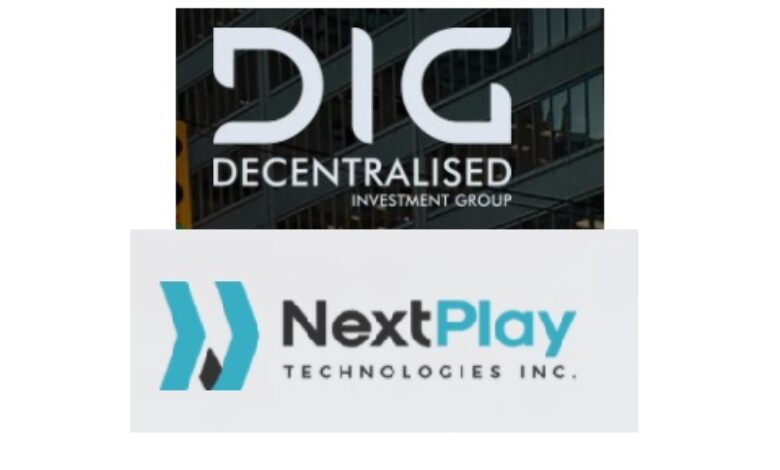 UAE Decentralised Investment Group, blockchain tech company partners with NextPlay Technologies, Inc. (Nasdaq: NXTP),a digital business ecosystem for digital advertisers, consumers, video gamers and travelers, to develop and operate an exclusive fiat payment platform for DIG customers.
Upon execution of a definitive agreement,  NextBank International NextPlay's global banking unit, would provide DIG customers with access to its Fintech platform, which would enable these customers to purchase and monetize DIG assets. This would initially include in game assets from Realms of Ethernity (RoE), the world's first MMORPG (massively multiplayer online role-playing games) game.
Realms of Ethernity is a blockchain World of Warcraft-inspired virtual world filled with hundreds of immersive and action-packed play-to-earn games where developers and players can build, own and monetize their gaming experience offered by DIG's subsidiary, XYZZY.  XYZZY develops blockchain-powered games that allow players to acquire or earn real assets from their gameplay, such as NFT treasures and unique rewards with real world value.
The payment platform would allow customers to purchase and sell in-game assets using fiat currencies. NextBank would also offer bank accounts to DIG customers for their fiat deposits, subject to the customer passing NextBank compliance verification.
NextBank plans to issue payment cards to DIG customers who have funded their bank accounts at NextBank. DIG also intends to market NextBank banking services to its customers worldwide.
The gaming market is expected to grow at a compound annual growth rate (CAGR) of nearly 9% to approximately $340 billion by 2027, with much of the revenue generated by in-game purchases. Typically, video game players can purchase in-game items, like skins, upgrades or rewards for use in the games they play, but do not actually own the items. However, the NextPlay/DIG solution would permit gamers to purchase an actual ownership interest in the items they acquire, thereby encouraging greater game play as well as resulting in additional game monetization for the developer.