Companies
MENA News
Projects to watch
GrePay and Alchemy bring crypto payments to UAE market
One of GrePay's payment channels that Alchemy Pay will first integrate is Payby, a leading United Arab Emirates mobile payment provider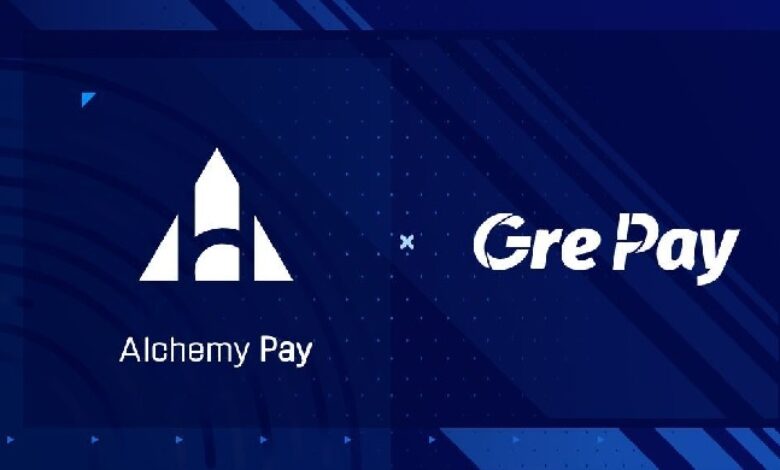 Fiat-crypto payment solutions provider, Alchemy Pay, and GrePay, global acquirer and payments are bringing crypto payment services to UAE market. Grepay has over 100 local payment channels that process over 200k transactions per day. Alchemy Pay will leverage GreyPay channels to connect crypto service providers to their global key markets including UAE (United Arab Emirates). One of GrePay's payment channels that Alchemy Pay will first integrate is Payby, a leading UAE mobile payment provider
Alchemy Pay will provide GrePay with cryptocurrency payment acceptance capabilities. This includes Binance Pay and on-chain transactions for popular mainstream cryptocurrencies. As a result, Grepay's merchants in countries such as UAE will have the option to accept cryptocurrency payments.
Its hybrid crypto-fiat payment system allows merchant partners to accept popular cryptocurrencies for instant offline and online payments at a low cost and the system is currently supported in more than 70 countries and reaches more than 2 million merchants.
One of GrePay's payment channels that Alchemy Pay will first integrate is Payby, a leading United Arab Emirates mobile payment provider. Alchemy Pay will enable crypto service providers such as crypto exchanges to accept Payby and have access to users in the UAE – a key market where demand for cryptocurrency services have risen rapidly amid the nation's move towards creating a cryptocurrency hub.
John Tan, CEO of Alchemy Pay, stated, "GrePay expands our global coverage in terms of what we can offer our crypto service partners as well as the crypto payment acceptance that we can offer merchants. The goal, ultimately, is the promotion of easy adoption and use of crypto for the consumer."