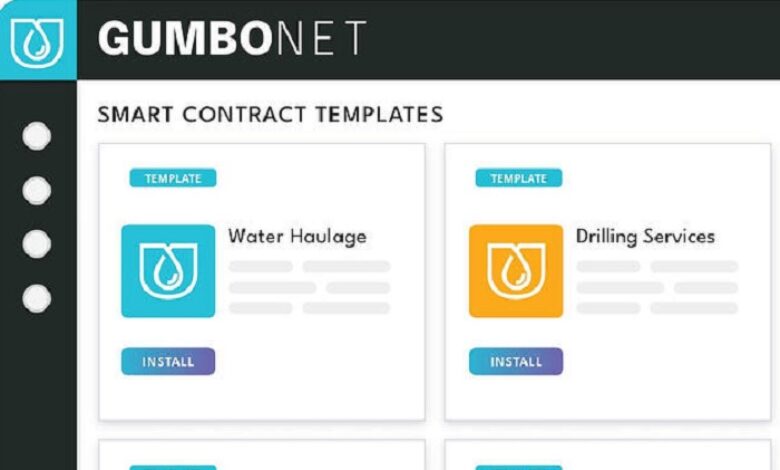 Data Gumbo, with a presence in Saudi Arabia, the industrial smart contract network company, launches  GumboStore, the first industry-grade smart contract marketplace. GumboStore enables companies to easily create, deploy, publish or license intuitive smart contract templates to eliminate transactional and informational friction in commercial relationships. 
Access to GumboStore requires a subscription to Data Gumbo's global, enterprise smart contract network, GumboNet™. Industrial companies on the network can access pre-integrated data sources configured by Data Gumbo, existing templates in the marketplace and the ability to publish smart contracts to create new revenue streams. GumboStore enables companies to implement blockchain-powered smart contracts to free up working capital and currently includes an array of smart contracts built for industrial use cases such as:
Commodity haulage
Offshore day-rate drilling
Integrated drilling services
Last-mile haulage
Chemical transport delivery
Production chemicals
Water haulage
Field rentals
Vendor-managed inventory
Additive manufacturing
Data Gumbo recently opened its office in KSA.