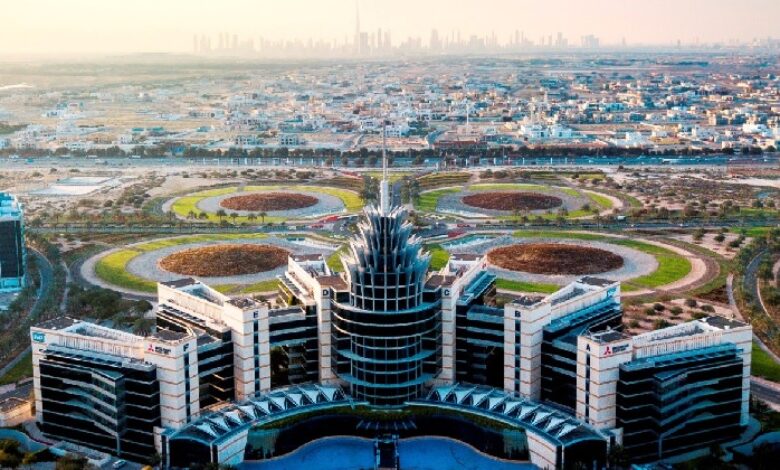 UAE Based Distichain, a B2B Blockchain enabled marketplace is part of Dubai Silicon Oasis (DSO), SANDBOX, the region's first-of-its-kind startup program to support early-stage technology startups scale and raise funds.
The DSO SANDBOX program has received more than 600 applications from startups and entrepreneurs within four months of its launch.
Twelve applicants, all operating in tech-focused fields, have been accepted to join the 12-month Programme, run by the Dubai Technology Entrepreneur Campus (Dtec), DSO's tech hub and coworking space, and the largest of its kind in the Middle East and North Africa (MENA) region.
SANDBOX, Dtec's landmark program is built on six key pillars – product development, traction, scaling, financial diagnostics, legal support, and wellness. With the backing of Dtec Ventures, SANDBOX builds on the existing vibrant community of emerging entrepreneurs in MENA's largest tech hub, Dtec. Recognizing the significance of supporting startups in their early stages, Dtec is offering SANDBOX participants exclusive company setup rates as well as access to leading venture capital funds, and broad services provided by Dtec's partners.
The 12 startups will follow a structured curriculum inclusive of theoretical and practical workshops, mentorship sessions, and networking opportunities designed to help them grow. Participants will benefit from 200+ hours of practical workshops across the six pillars, and 100+ hours of one-on-one mentorship from practitioners and field experts.
The early-stage startups making up the first cohort of the Programme are Delivers.ai, an autonomous network of robots focusing on last-mile delivery; Distichain, a platform that delivers white-label B2B marketplaces-as-a-service using blockchain and artificial intelligence; Ingeniodata, an IoT company that offers an indoor wayfinding solution merging maps, augmented reality, and Bluetooth beacon technologies; Hifz, an app that enables cafes and/or restaurants to commercialise near-expiring produce by selling it at discounted rates; and Revent, a specialised B2C marketplace dedicated to pre-owned devices.
Other startups participating in the Programme include Konspot, a video conference platform enabling developers to integrate video meetings inside existing business applications; Hulexo, an enterprise resource planning (ERP) system provider using low code and rapid application development technologies; AHAD, a B2B marketplace for cyber solutions including cybersecurity, compliance and digital transformation; DUDI, a social sports marketplace enabling anyone to access and truly enjoy sports; Oslo Pet Insurance, providing cloud-based pet insurance across MENA; Bitocast, a podcasting app that makes creating, exploring and sharing bitesize audio accessible to all; and Sketshare, a virtual whiteboard enabling real-time collaboration.