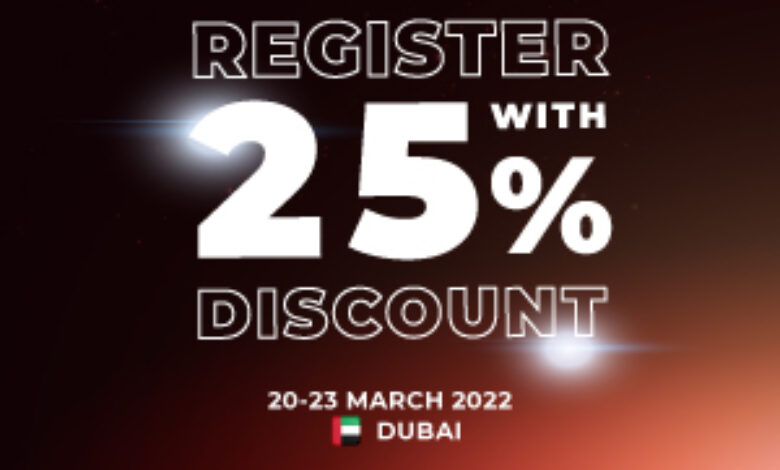 The AIBC Asia Blockchain Summit launches in the UAE on March 20th 2022. AIBC summits is welcoming all to Join
✨ The Golden Age 3.0 ✨Claim your exclusive 25% discount now! This world-renowned expo, which caters to the emerging tech sector, will run from the 20th to 23rd March in the festival city of Dubai. AIBC Asia brings together the brightest minds in emerging technologies from across the globe! To that end, our lavish networking events help us grease the wheels of innovation by letting opinion leaders, industry titans, clever investors, and bright entrepreneurs mingle, exchange business cards, and unwind. Make the most of your time with us and expand your network by joining in on the fun!
Intrigued? Learn how you can plan your trip HERE
We are delighted to invite you to this spectacular event with a limited offer of 25% off your ticket purchase!
Use the coupon code:AIBC25OFF