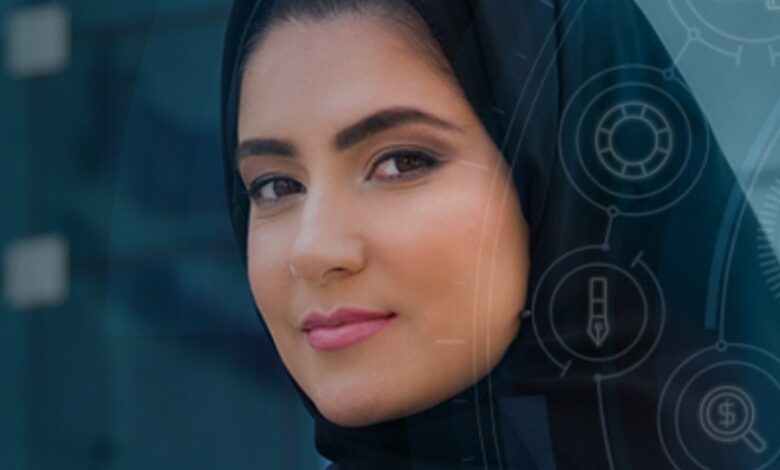 UAE Abu Dhabi Global Market Academy (ADGMA) in collaboration with the Centre for Finance, Technology and Entrepreneurship (CFTE) London, has announced fintech scholarships for women. The 100 scholarships are in support of SDG goal number 5 of Gender Equality.
FinTech or financial technology is nothing short of an economic revolution and is one of the fastest-growing sectors in finance today. The Global FinTech Market was valued at US$7301.78 billion in 2020 and is projected to grow at a CAGR of 26.87 percent.
Digital payments, big data analytics, automated lending, artificial intelligence, blockchain for finance, cryptocurrency, almost every tech buzzword is associated with fintech. Naturally, there is an immense opportunity, and FinTech certification courses are the perfect way to begin the journey.
The ADGMA scholarship programme aims to help students and professionals from diverse backgrounds to obtain quality education so they are equipped to reinvent finance 2.0. The learners will utilise THINK, an e-learning platform to gain access to these advanced courses especially curated by over 200 finance experts who know what skills you must learn.
Each course offers a flexible learning approach covering diversified topics from Open Banking, Payments, Blockchain, AI, Central Bank Digital Currencies, RegTech and more aiming to plug a gaping hole in the industry's talent deficit issues. Students will be provided unlimited access to short self-paced courses, exclusive fintech events, disruptive start-up journeys and a vibrant global community. The courses will enable the learners with knowledge of the evolution and impact of fintech, trending customer needs, fintech ventures, models, ecosystems regulations and new initiatives.
The launch of the scholarship program is part of the commitment from Abu Dhabi Global Market Academy to promote and support diverse capability development in fintech and financial services and support the UAE National Agenda of 2021.
"By giving gender-focused scholarships we want women to know that our FinTech courses will open doors to higher-paying jobs and careers and leadership roles, develop their skills and confidence to launch their own businesses using the power of their phones and FinTech apps and provide an opportunity for economic independence," Al Mazrouei said.
"We believe in levelling the playing field by making quality education in fintech accessible to people from different regions and backgrounds. Making the industry more accessible to women is also a big part of our mission. In this regard, we have supported several initiatives to help people benefit from FinTech education across countries," said Tram Anh Nguyen, CFTE's co-founder.
This is not the first time that ADGM has fostered the growth of technology and fintech in the UAE and the region, prior to this it teamed up with UAE University for a startup accelerator program as well as pitching competitions with UNBOUND.