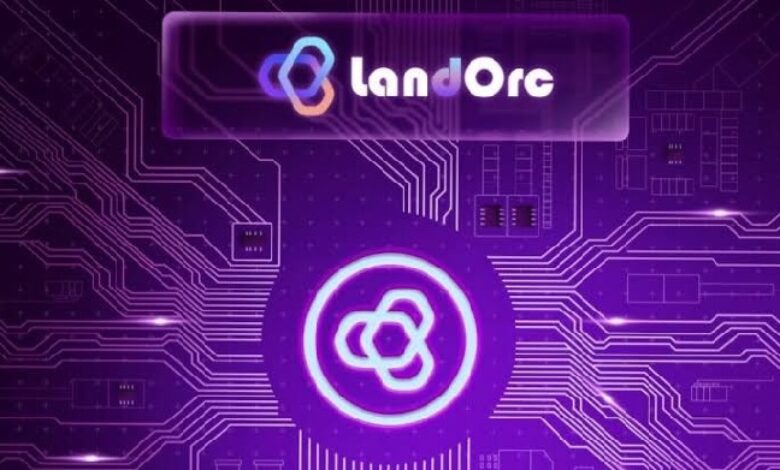 UAE blockchain enabled LandOrc, DeFi lending platform for the real estate industry  and using the land title in NFT form ( non fungible token) as collateral, has entered the USA, after it entered India earlier.
September 2021, Savills reported that the world's real estate assets were at $326.5 trillion and were worth almost four times that of global GDP. On global residential total alone, China, US, Japan, Germany, UK, France, South Korea, Canada, Italy and Australia made up 75%.
PricewaterhouseCoopers LLP (US firm) reported that lenders are expected to adopt a far more cautious approach to real estate last year and 2022 compared with equity investors. That is in consequence of Covid-19. They expect a more challenging lending criterion by banks since they believe government support packages might end that will increase debt. In contrast, LandOrc is actively working with real estate developers to lower the cost of capital and make real estate investment more attractive by providing staking benefits to property projects.
LorcFinancing under LandOrc offers real estate developers an opportunity to access capital at lower cost and generate yields from staking that can be passed to buyers of property projects. LandOrc has successfully converged the world of real estate to the decentralized world of Web 3.0. While offering land title management and collateralization via NFT of land titles.
As part of LandOrc's entry into the US it has set-up a subsidiary for managing the operations in the market. LandOrc is partnering with property developers to offer master title management of entire projects, using NFT (Non-Fungible Token) technology. Allowing for tracking ownership and its changes on the blockchain. B
Buyers of the project are also able to gain regular yield due to the staking returns that are available from the underlying LandOrc platform. A portion of the purchase amount is allocated to the platform for staking on a portfolio of global property development projects to generate consistent yield. The staking benefits are linked to the land title held via NFT by the owner of the property and moves across owners during transactions. All of which is tracked on the blockchain for increased level of transparency.
This solution allows for easier management of the master title of an entire project and delivers recurring yield to the buyers of the project. Tracking transactions and allowing for transference of rights to the yield via smart contracts on the blockchain. Thus ensuring blockchain technology enables the growth of the real estate developers in the United States and helps better manage the impact of the Covid-19 pandemic and the expected decrease in liquidity for the real estate market.
In August 2021 UAE Blockchain enabled LandOrc platform raised its seed round of funding.