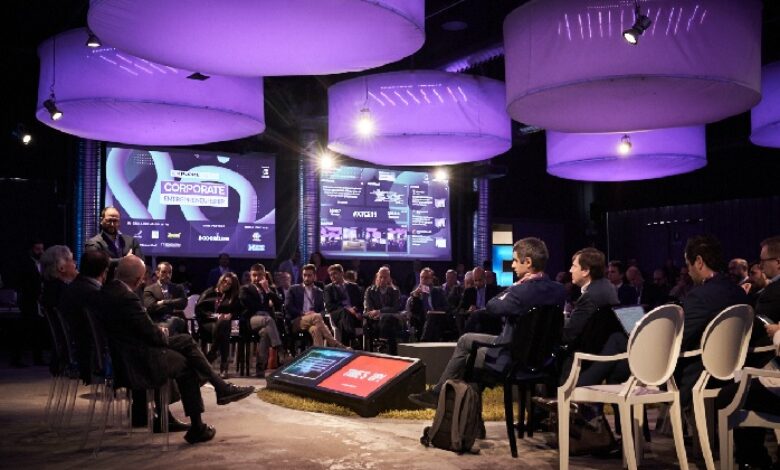 UAE GELLIFY, developer of smart solutions for healthcare, launches Blockchain, Data Interoperability solution and a Digital Healthcare Practice Headquarters in UAE as well as new AI Technologies during Arab Health 2022 week. 
With this launch, GELLIFY aims at becoming a healthcare system integrator that builds platforms and applications integrating solutions to support the digital transformation of the healthcare ecosystem. The pandemic has exposed the fragility of the Global Healthcare System; as such GELLIFY Middle East is focusing on accelerated innovations underpinned by artificial intelligence (AI), Blockchain and other Advanced Solutions to help transform healthcare and wellness services, making them easier and more efficient for providers, and more personalized and closer to patients.
The company has also committed funds of 50 million USD for investing in Middle East startups, and Healthcare and Wellness Startups will be invested at high priority. GELLIFY comprises of three business units, one for companies where the digital transformation of small businesses and large corporations or governments happens, another for startups offering comprehensive services beyond mentorship; and the third for investors, which provides Investment advisory and the management of a GELLIFY Investment Fund on selected innovative B2B Tech Start-ups.  
GELLIFY is now investing in the emerging technology which is moving towards becoming more accessible, preventative, lower in cost, efficient, high in quality, less invasive, and deeply personalized driven by Blockchain and data interoperability.
Speaking at Arab Health 2022 on Blockchain and AI-powered Healthcare solutions, Massimo Cannizzo, CEO and co-founder of GELLIFY Middle East, said, "One of the biggest buzzwords being used in the field of medical technology is "blockchain." Simply put, blockchain holds the potential to revolutionize healthcare. Blockchain in the healthcare market will grow from USD 2.81 billion in 2021 to USD 6.1 billion by 2027, at a CAGR of 52.1%. Growth drivers are patient-centric electronic health records (EHR), faster, cheaper, better patient care, smart contracts, customer confidence, etc. A blockchain-powered patient health information exchange could unlock the true value of interoperability and reduce the current costs of intermediaries benefitting the patients. With its full deployment, patients can be truly focused on at the center of all operations, which in turn will also be entirely overhauled with better security, privacy, and accessibility".
Continuing further he added, "All the available information, wearable data, and advanced technologies like AI and Blockchain are supporting this paradigm shift and as such are "augmenting" the traditional healthcare and wellness sectors. As a result, not just patients but the entire industry has to adapt to these changes".
GELLIFY is active in helping healthcare providers; healthcare organizations and tech startups develop smart solutions that impact the overall healthcare system, with connections between patients, physicians, hospitals, pharmacies, laboratories, insurance companies, researchers, and more. The vision is to use the technology to track daily patient data, continuous monitoring of disease trends, patients with chronic conditions, the effectiveness of treatment, and keep track of recovery improvements. All of these are now possible with the help of advanced technology embedded in what we call Digital Healthcare.