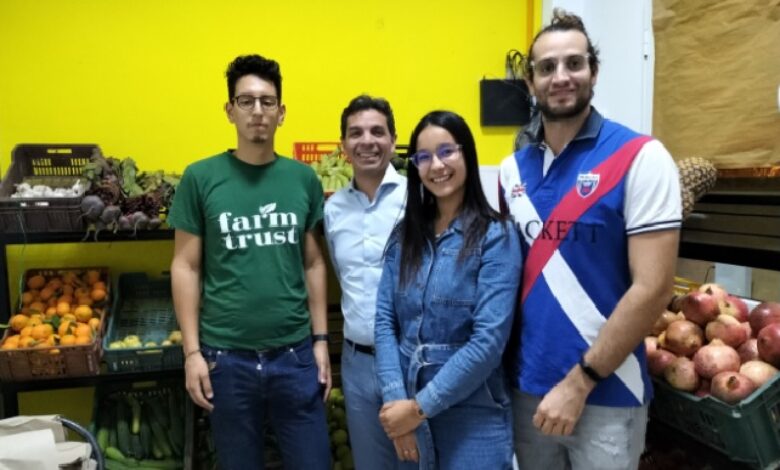 LAMMA has acquired Tunisian Blockchain enabled  Farm Trust, a startup specializing in e-commerce products from healthy and ecological agriculture, incorporating Blockchain for food traceability, just a few weeks after announcing Orange Ventures' investment.
"Groceries may be delivered in 30–45 minutes using Quick Commerce. We save time and money by minimizing unnecessary purchases, and we eat fresher items when we consume "On Demand." We will now be able to offer nutritious products to a large population thanks to the Farm Trust's extraordinary network of farmers," Yassir EL ISMAILI EL IDRISSI, LAMMA's co-founder and CEO said.  With the acquisition, the Farm Trust brand will maintain its independence and continue to expand its product line.
According to Farm Trust co-founder Wassim Khiari, the startup will also be able to expand abroad. "We will be able to offer our consumers additional items while maintaining incomparable freshness thanks to improved logistical efficiency. Farm Trust will be able to expand its operations in Morocco, the next country on the LAMMA path," he said. 
With this acquisition, the Tunisian entrepreneurial ecosystem gets bigger and bigger, aided by the StartUp Act. "The merger of Farm Trust & LAMMA is a strong signal for our Tunisian ecosystem: It is possible to create national champions with an international vocation by pooling our strengths and talents," said Walid Triki, Managing Director of Flat6Labs, who invested in the two startups through his investment fund, Anava Seed Fund.
In October this year, Orange Ventures invested in Lamma, which specializes in last-mile mobility (Last Mile Mobility). With the investment, the startup announced the launch of its new Quick Commerce (Q-Commerce) application, which aims to revolutionize customer experience in Tunisia by delivering all everyday orders in less than 45 minutes.
Lamma has relatively been gaining traction since inception. At the last count, the startup had over 1,000 items and eateries, including grocery and fresh produce, beauty products, fashion and parapharmacy, as well as electrical accessories and smartphones. It equally has convinced more than 150 partner merchants to join its network.
Farm Trust was founded in 2018 by Anis Mezghani and Wessim Khiari.