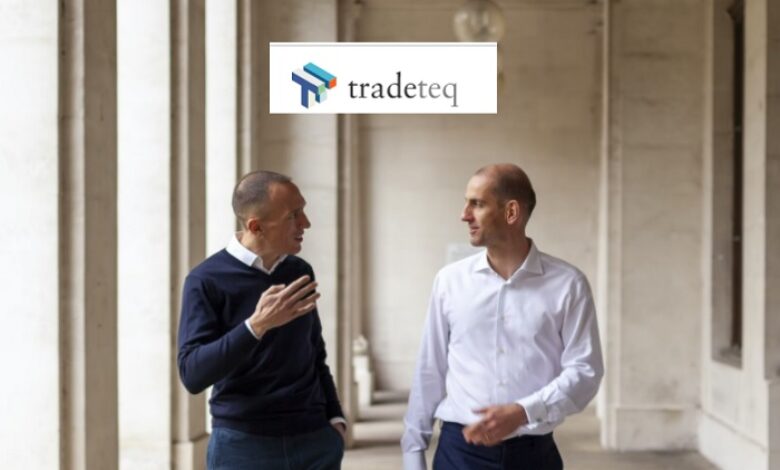 Tradeteq, A technology provider for bank asset distribution, which tokenizes bank's already established assets or agreements , has opened offices in the UAE to service its clients in the Middle East, Africa and Indian subcontinent. The firm has incorporated an office at Dubai Multi Commodities Centre (DMCC), which it opened in January 2022.
Mattia Tomba, Head of Asia at Tradeteq, will manage the new UAE office as well as continue running the firm's Singapore office. Mattia has worked at Tradeteq for four years and previously worked for firms such as Qatar's Sovereign Wealth Fund (Qatari Diar), Goldman Sachs Group and Bank of America Merrill Lynch.
Recently TradeTeq partnered with Singapore-based eXchange inFinite (XinFin) to offer tokenized trade finance products and has completed its first transaction.
Trade finance remains one of the largest financial markets yet to be tapped into by institutional investors. According to MarketWatch in 2021, the trade finance market is worth an estimated $7.6 trillion. However, only 5 to 6% thereof were distributed between banks and insurance carriers, while the percentage distributed to capital markets was almost negligible.
TradeTeq was founded in 2016 where its founders who had strong banking, commodity trading, and asset management experience started to develop trade finance solution. Tradeteq is designed around the needs of originators and institutional investors. No more manual, error-prone processes, no more spreadsheets, no more cumbersome data aggregation. Instead, they combine award-winning technology with an understanding of exactly what institutional investors need when investing in trade finance.
In an interview with GTR review Christoph Gugelmann, Tradeteq's co-founder and CEO "Trade finance distribution is more than just allowing banks and investors to transact assets. It is about fundamentally transforming the way trade finance divisions, and the wider global trade ecosystem, operate," says Gugelmann. "Greater automation and digitisation are key to increasing efficiency and unlocking the potential value of this market. This funding will allow us to ultimately reduce friction in the trade finance market."
In early January of 2021 Tradeteq raised US$9.4mn in a series A funding round.