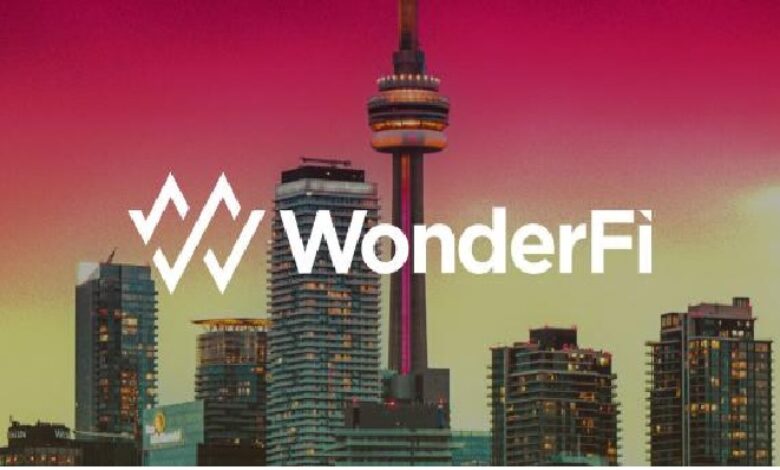 WonderFi Technologies has entered into a definitive agreement to acquire First Ledger Corp., the parent company of Bitbuy Technologies Inc. cryptocurrency platform and the first approved crypto marketplace in Canada. The acquisition and integration will establish WonderFi as a leading end-to-end consumer platform for people seeking access to crypto and decentralized finance ("DeFi").
Bitbuy was founded in 2016 and has grown to become one of North America's leading crypto marketplaces. Today, Bitbuy is a trusted execution platform that services over 375,000 users, with more than $4.4 billion transacted through the platform.
In November 2021, Bitbuy became Canada's first approved crypto marketplace, and was recently ranked 9th in the Deloitte Technology Fast 50™ program, with 3,379% in revenue growth from 2017 to 2020 making it the highest-ranking crypto asset trading platform amongst the Fast 50 winners. In the twelve months ended September 30, 2021, Bitbuy generated over $31.0 million in revenue.
Kevin O'Leary, globally renowned investor, ambassador and strategic advisor to WonderFi commented: "this is a combination of two management teams with excellent executional skills that now have the bandwidth, assets and licenses to provide an institutional grade compliant crypto platform to investors interested in exposure to centralized and decentralized financial services."
"This transaction represents an exciting new chapter for Bitbuy," said Dean Skurka, President and CFO of Bitbuy. "The alignment with WonderFi's talented team, along with numerous operational synergies, represents opportunities for future growth we can collectively share with our clients, staff and shareholders."
‍
Key Transaction Benefits
In-houses one of Canada's fastest growing crypto platforms with leading market share in BTC/CAD and ETH/CAD and a demonstrated history of material revenue growth
Introduces multiple new business lines to WonderFi, including an approved crypto marketplace and OTC business which services both retail and institutional clients
Introduces a strong front-end business line to WonderFi, enabling licensed fiat on-ramp and platform to a growing Canadian market segment
Adds over 375,000 registered users to the WonderFi ecosystem and over $455 million of assets under custody as at December 31, 2021.
Presents the ability to bring new features, offerings and functionality to an existing user base on the Bitbuy platform
Establishes WonderFi as the owner and operator of the first crypto marketplace license in Canada
Accelerates product development capabilities and scaling potential by adding over 80 staff including engineers and other personnel
Material revenue and cost synergies expected via user base integration, cross selling services and a combined global offering
‍
Transaction Details
Under the terms of the agreement, the consideration to Bitbuy shareholders will consist of 70 million newly issued common shares of WonderFi, $20 million in upfront cash and $30 million in deferred cash via a vendor-takeback note due in 12 months, implying an aggregate transaction value of approximately $206 million. WonderFi will use its balance sheet to fund the cash consideration.
WonderFi will retain substantially all current Bitbuy employees and enter into employment agreements with key members of the management team. Upon closing, WonderFi will appoint one Bitbuy nominee as an independent member of WonderFi's Board of Directors and, at the next annual meeting of shareholders, will nominate Dean Skurka to the Board. Mark Binns resigned from the WonderFi Board of Directors effective January 3, 2022.
The transaction has been approved by the boards of directors of both WonderFi and Bitbuy. The acquisition is expected to close in the first quarter of 2022, subject to approval by WonderFi and Bitbuy shareholders, as well as certain related matters and other acquisition-related closing conditions and regulatory approvals. WonderFi and Bitbuy have received voting support agreements for the transaction from the holders of more than two-thirds of all classes of Bitbuy shares.
‍
Advisors
Cassels Brock & Blackwell LLP is acting as legal advisor to WonderFi on this transaction and Haywood Securities Inc. provided a fairness opinion to the Board of Directors of WonderFi. Canaccord Genuity Corp. is acting as financial advisor and Chitiz Pathak LLP and Wildeboer Dellelce LLP are acting as legal advisors to Bitbuy on this transaction.