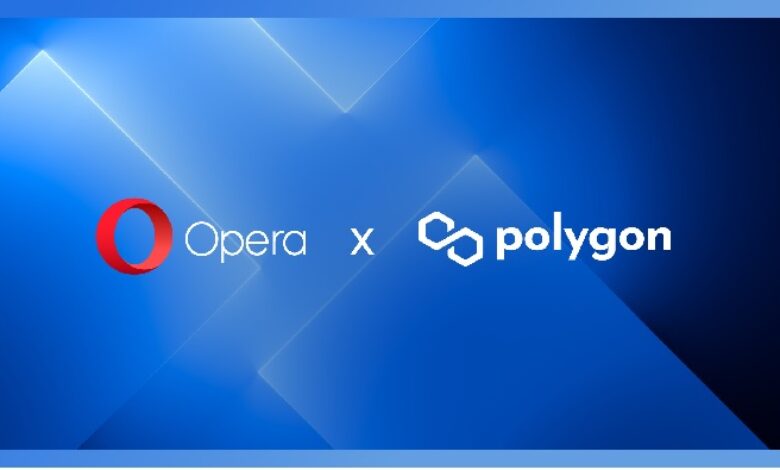 Opera, the major mobile browser with web3 support and a built-in crypto wallet, announced it will be integrating its browser with Polygon, an Ethereum scaling platform onboarding millions to web3. The integration is set to occur in Q1 2022 and will enable millions of Opera users in-browser access to over 3,000 decentralized apps (dapps) on the Polygon network. The Opera crypto wallet, which is built into the browser, will also allow them to transact with MATIC.
Opera's integration of the Polygon blockchain and the MATIC token is the next step in the browser company's strategy to remove hurdles associated with the use of crypto. With Ethereum gas fees surging to unsustainable levels, Polygon's fast, scalable, and ultra-low fee environment has made it one of the most popular Layer 2 Ethereum scaling solutions among users and developers alike. Polygon houses substantially more gaming and NFT dapps than other chains outside of Ethereum.
Opera's browser will connect users with Polygon Network's rich array of Ethereum Web3 Dapps. Opera's non-custodial crypto wallet supports the Ethereum Web3 API, making interacting with these Dapps seamless to the user. 
Opera users will be able to access Polygon bluechip dapps including Sushiswap, Curve, Aave, Balancer, Kyber, as well as blockchain games and NFT platforms such as Decentraland, Opensea, Sandbox, Somnium Space, and Decentral Games.
Polygon will be first integrated into Opera's Android browser, which has native web3 browsing capabilities as well as a built-in, non-custodial crypto wallet. The Opera wallet removes barriers to entry for crypto newcomers and veterans alike by eliminating passwords. Instead, the wallet relies on Android's secure system lock to sign transactions, so users aren't required to remember passwords or codes.