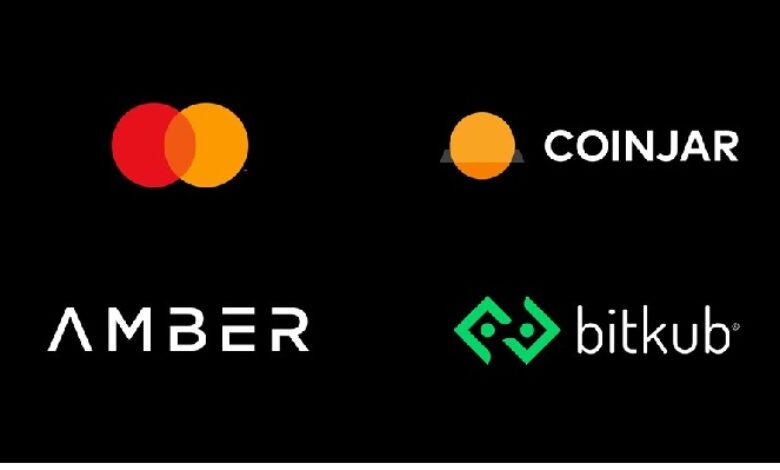 In partnership with Mastercard, three leading cryptocurrency service providers in Asia Pacific, CoinJar, Amber group, Bitkub, will be launching crypto-funded Mastercard payment cards. For the first time, consumers and businesses in the Asia Pacific region will be able to apply for crypto-linked Mastercard credit, debit or pre-paid cards that will enable them to instantly convert their cryptocurrencies into traditional fiat currency, which can be spent everywhere Mastercard is accepted around the world.
The three digital asset service providers that Mastercard is partnering with are Amber Group, Bitkub in Thailand, and CoinJar in Australia, all of which offer cryptocurrency purchase and exchange services in their respective domestic markets. These companies are the first APAC-based cryptocurrency platforms to join Mastercard's global Crypto Card Program which was designed to make it simpler and faster for crypto firms to bring secure, compliant payment cards to market, as consumers increasingly seek to fund everyday transactions securely and efficiently with digital currencies.
"Amber Group is committed to serving clients with best-in-class technology and innovative product offerings. By joining forces with Mastercard, we will leverage our combined technology, solutions, and expertise to offer users in applicable jurisdictions a more streamlined digital finance experience," said Michael Wu, Founder and CEO of Amber Group.
While some merchants already accept payments in digital currencies such as Bitcoin or Eth, this form of acceptance is not widespread. Rather than directly transferring cryptocurrencies to a merchant, cardholders will now be able to instantly convert their cryptocurrencies into traditional fiat currency which can be spent everywhere Mastercard is accepted around the world, both online and offline. Currency will always enter Mastercard's network as traditional fiat currency.
This announcement comes at a time when interest in cryptocurrencies is at an all-time high across the Asia Pacific region. According to the latest Mastercard New Payments Index, 45 percent of those surveyed in APAC say they are likely to consider using cryptocurrency in the next year – a huge jump over the 12 percent that already used it in the last year, and higher than the global average of 40 percent.
The Crypto Card Program is part of Mastercard's strategy in the digital assets space to help provide customers, merchants and businesses with more choice in how they move digital value. As part of the Crypto Card Program, Mastercard supports participating fintech companies by reducing barriers to entry, streamlining the onboarding process and offering access to dedicated fintech and digital asset experts, and in-market teams to accelerate their growth and execution.
Mastercard is committed to applying its innovation, experience and scale to emerging cryptocurrency and digital currency partners, building global ecosystems to modernize payments and transform the way people and businesses transact.
"Thailand is one of the most crypto-oriented markets in Asia Pacific, and so turning that broad asset ownership into something which is usable in an everyday context is a major step forward for Bitkub and our customers," said Jirayut Srupsrisopa, Founder and Group CEO of Bitkub. "To make this happen, we are very pleased to be connected to Mastercard via our valued payments partner 2C2P to create a sophisticated card solution that allows crypto users to make payments by converting cryptocurrency to traditional fiat currency. I believe that our strong partnership will accelerate consumers' use of crypto as a means of commerce, making payments more efficient and facilitating new economic activity for businesses worldwide."
"As one of the world's longest-running crypto exchanges, we're thrilled to partner with a global giant like Mastercard to make cryptocurrency more accessible and useful than it's ever been before," said Asher Tan, CEO of CoinJar.