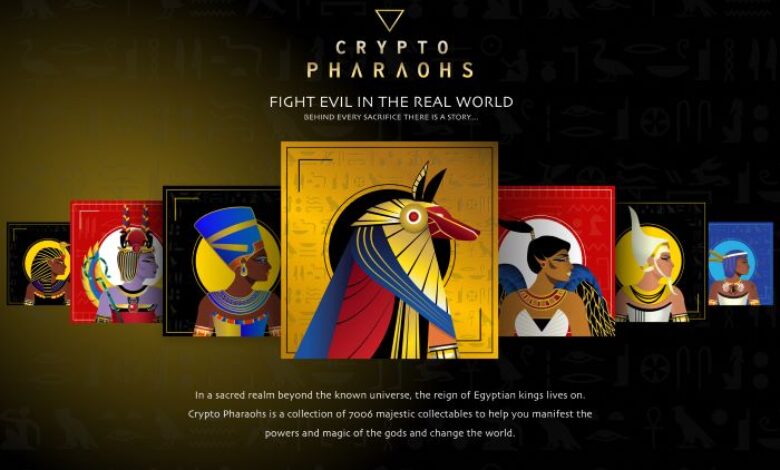 Victory Square Technologies Inc (CSE:VST, OTCQX:VSQTF) has announced that its portfolio company Next Decentrum has launched Crypto Pharaohs, an iconic collection of digital collectibles inspired by the culture and heritage of ancient Egypt.
The tech-focused incubator said generative NFT (non-fungible token) collections like Crypto Punks and Bored Ape Yacht Club have been at the forefront of the explosive growth of the NFT market.
It noted that, according to Rarity.Tools, which is tracking the sales of 550 generative NFT projects, the all-time sales volume of these NFT projects is over $10.6 billion.
Victory Square said Crypto Pharaohs was born out of a love for Egyptian culture and fascination with its ancient civilization. A limited NFT collection of 7006 cryptographically unique majestic collectables, programmatically brought to life, endowed with power and magic.
Victory Square said the collection was developed with the help of the leadership team at DAF, a pioneering digital solutions fintech company revolutionizing the Egyptian healthcare sector. Teams for both companies are planning and working on several projects drawing inspiration from the rich Egyptian art and culture scene, it added.
CEO Hatem Kandeel said, "We are excited to work with the team at Next Decentrum who have great passion for art and culture," DAF founder and "With the global popularity of NFTs, this project is a brilliant first step to bring Egyptian art and culture to the Metaverse."
Crypto Pharaohs will be released in a series of NFT drops with unique experiences and rewards. Collectors from all over the world will be able to claim Crypto Pharaohs using the Momentable platform, a proprietary NFT platform developed by Next Decentrum on the Flow blockchain.
Victory Square said collectors looking to claim Crypto Pharaohs must join the waitlist at CryptoPharaohs.World to be the first to know when the first 372 Crypto Pharaohs will be available to claim on January 7, 2022, at 7pm PST.