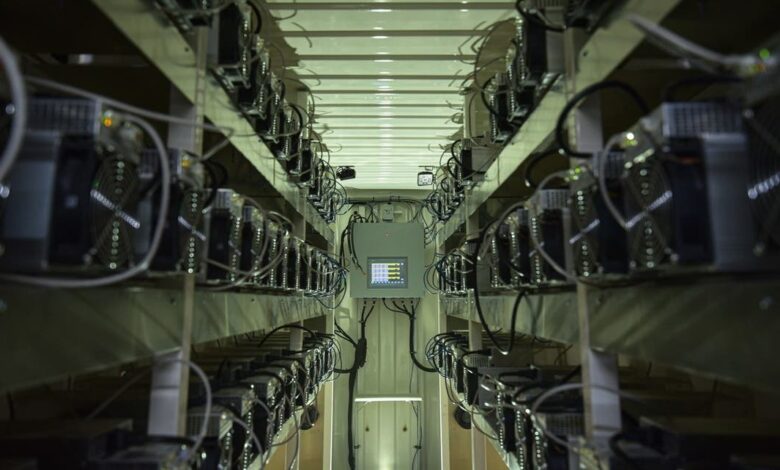 In a recent interview in Al Arabiya, Blockchain enabled PermianChain CEO Mohamed El-Masri announced that Saudi investment company, Herz, has invested in bitcoin mining, via PermianChain and Brox Equity. Brox Equity and PermianChain are utilizing stranded gas to power mobile Bitcoin mining rigs In the frozen north of Canada. Shipping containers housing bitcoin farms convert unused energy into profit.
Tens of thousands of 'stranded' gas wells lay unused due to the logistical difficulties of extracting energy and transporting it from the remote wilderness to induct it into the power grid.
"Bitcoin that's being mined on site in these remote areas can be put back into the local community to build hospitals, community centers, so there's a lot of wasted resource that could be monetized and put back into the economy," he said. "There is a net benefit at the end of the day, and you're not eliminating the environmental concerns here, but you're significantly reducing them."
PermianChain and Brox Equity harness stranded energy and use it to power around 400 bitcoin rigs, with Brox operating the sites and PermianChain providing the technology and managing the mining.
In the interview El Masri confirmed that Brox Equity and PermianChain recently received a significant investment from Saudi Arabia's Herz Investment Company, and have other backers in the Kingdom and Dubai
"I believe in the Saudi market, there's a lot of potential there," El-Masri said. "Sophisticated investors within the Saudi culture have always been interested in innovation and, from my experience, I've seen people have a good risk appetite, which provides good investor sentiment in the long term."
PermianChain's solution is to sell 'digital energy currency,' which corresponds to a certain amount of energy that can be produced by a site. These digital tokens can then be redeemed and used to power bitcoin rigs.
Around 142 billion cubic meters of gas was flared in 2020, according to the International Energy Agency (IEA) – which would have met the natural gas demand of the whole of Central and South America.
"We're coming with a solution for that wasted gas. We no longer need to flare it. We can monetize it in a clean way and benefit social and economic development."