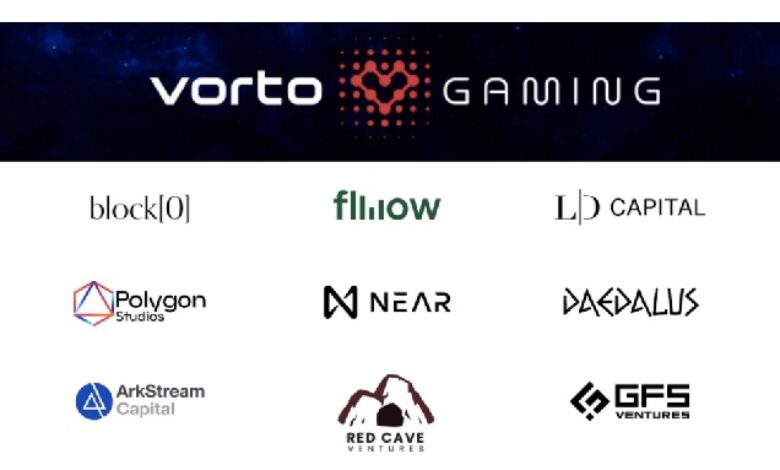 Blockchain gaming company, Vorto Gaming has raised $4million USD in funding via a closed investment round that will help deliver a virtual economy for gamers across the globe. The investment round, which ended in September, saw the company raise 25% over the initial target of $3.2million set prior to the round opening, allowing selected partners to come onboard and provide a valuable source of expertise and funding, as they look to build and increase the business infrastructure around Vorto Gaming and the Vorto Network ecosystem.
A host of industry leading investment firms including UAE based crypto funds, have been quick to throw their support behind the business, with a diversity of coverage from geography, industry relevance and thought leadership globally including. Investors include Flow Ventures; LD Capital; Block0 Fund, Daedalus Syndicate an angel collective of founders, builders and industry OGs; NEAR Foundation and OWC mentors and members; Red Cave Ventures; ArkStream Capital; GFS Ventures; Polygon Studios Fund; UAE based crypto asset funds and a large Hong Kong syndicate, bridging to traditional finance and partners.
Commenting on the investment, Tommy Quite, Investment Director at Flow Ventures said, "Flow Ventures is very excited to lead the investment round into Vorto Network. We see many blockchain games that opportunistically try to capitalise on the P2E craze without live games, or by copying existing models. This is why it was refreshing to see a well-established gaming studio with authentic and proven games enter the space. After talking to them, we got even more excited; rarely do we encounter such professional and dedicated teams."
"We're keen to help Vorto Gaming explore ways of creating a cohesive hub for play-to-earn. Empowering P2E models create huge incentivisation for many players across developing markets. Vorto has an ambitious vision for the future of the industry and we are looking forward to supporting them and our community in achieving these goals" said Blake Gao, Partner at LD Capital.
The funding announcement comes on the heels of the first ever public NFT sale on the Vorto Network. Over 9,000 NFTs were minted, driving sales of over $100,000 for the real-time strategy game, Hash Rush which is set for full public launch in early 2022.