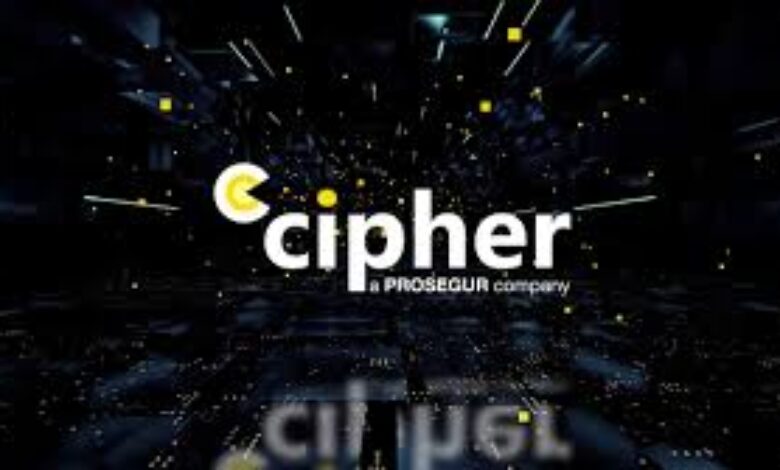 Cipher Mining Technologies Inc. ("Cipher Mining"), a newly formed U.S.-based Bitcoin mining operation, and Good Works Acquisition Corp. (Nasdaq: GWAC) ("Good Works"), a U.S. publicly-traded special purpose acquisition company, have entered a definitive agreement for a business combination. Upon closing of the transaction, the combined company will be named Cipher Mining Inc. ("Cipher" or the "Company") and is expected to be listed on the Nasdaq under the new ticker symbol "CIFR".
Cipher Mining is a newly formed subsidiary of Bitfury Top HoldCo B.V. ("Bitfury" and, together with its subsidiaries, including Bitfury Holding B.V., "Bitfury Group"). The Bitfury Group is a leading provider of Bitcoin mining hardware and other blockchain software and services. Since its inception in 2011, Bitfury Group has deployed more than 500+ MW of computing power and mined more than 600 thousand Bitcoin. As a stand-alone company, Cipher is expected to be positioned as a U.S.-centric Bitcoin mining champion with potential to reach a cumulative deployed capacity of 745MW by the end of 2025. The Company's U.S.-based data centers are planned to come on-line between Q4 2021 and Q2 2022 with a total of 445MW of power capacity and planned expansion of an additional 300MW deployed between 2023 and 2025. As the projected largest scale mining platform in the U.S., Cipher will provide investors the opportunity to invest in the Bitcoin industry via a leading mining company operating in a highly transparent and well-regulated environment.
Cipher's contractual relationship with Bitfury Group is also expected to provide the Company with compelling value via access to best-in-class mining equipment and proven on-site operations development, management and maintenance experience.
Tyler Page, Cipher Mining's CEO continued, "Historically, the Bitcoin mining industry featured smaller, poorly capitalized, less experienced companies that were not fully equipped to manage the underlying price swings associated with Bitcoin. With this transaction, we will be able to combine the formidable skill sets and technologies developed by Bitfury Group over the past 10 years with what we believe will be a leadership position on the global cost curve, and thereby create a true leader in the Bitcoin mining industry. We believe that our U.S. domicile provides us additional advantages of low-cost, reliable power and a transparent, stable and secure regulatory and corporate environment. This combination of factors positions us to become the leading Bitcoin miner and also enables future vertical integration opportunities across the Bitcoin ecosystem."
The transaction values the combined company at an enterprise value of US $2.0 billion. Pursuant to the merger and following the share exchanges, the combined company is expected to receive approximately US $595 million in gross cash proceeds from a combination of cash from a US $425 million fully committed stock PIPE, including a $50 million investment in-kind from Bitfury, and approximately US $170 million in cash held in Good Works' trust account from its initial public offering in October 2020, assuming no public shareholders exercise their redemption rights at closing requiring payment from Good Works' trust account. Cash from the transaction, net of transaction fees, will be used to fund the planned build out of the mining facilities of the company.
The PIPE is anchored by institutional investors including funds and accounts managed by Fidelity Management & Research Company and Counterpoint Global (Morgan Stanley). Current Cipher Mining shareholders will become the majority owners of the combined company at closing with approximately 70% ownership in the pro forma company and all existing shareholders and investors will continue to hold their equity ownership subject to a two year lock-up period. The PIPE investors, including Bitfury, will own approximately 15%, Good Works, inclusive of its founder shares will own approximately 7.5%, and Cipher employees will own approximately 7% of the pro forma company at closing.
Both the board of directors and shareholders of Cipher Mining have unanimously approved the proposed transaction, which is expected to be completed in the second quarter of 2021. The board of directors of Good Works has also unanimously approved the proposed transaction. The proposed transaction will be subject to approval by Good Works' stockholders and satisfaction, or the waiver of the closing conditions identified in the agreement and plan of merger.
Additional information about the proposed transaction, including a copy of the agreement and plan of merger will be provided in a Current Report on Form 8-K to be filed by Good Works today with the U.S. Securities and Exchange Commission (the "SEC") and will be available at www.sec.gov.
J.P. Morgan Securities LLC is serving as exclusive advisor and lead placement agent to Good Works, and Wells Fargo Securities, LLC is serving as lead financial advisor to Cipher Mining. Wells Fargo Securities, LLC is also serving as co-placement agent on the PIPE.
Schiff Hardin LLP is acting as legal counsel to Good Works. Latham & Watkins LLP is acting as legal counsel to Cipher Mining. Mayer Brown LLP is acting as legal counsel to the placement agents.