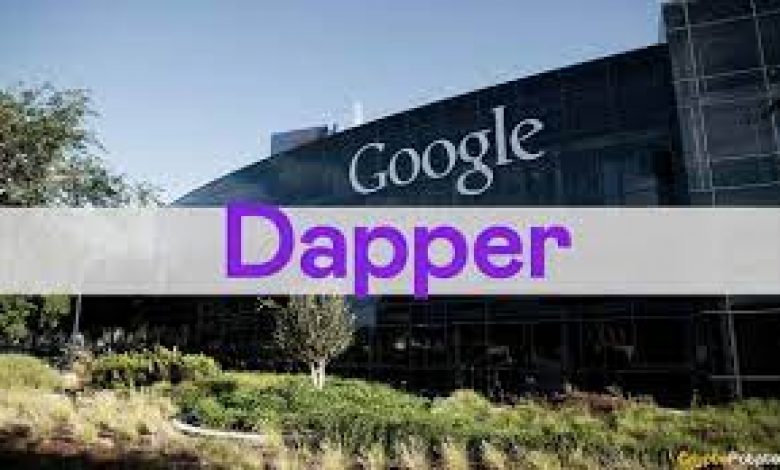 Google has joined forces with Dapper Labs, a Canadian startup best known as the developer of the $680 million NBA Top Shot marketplace, to support and scale Dapper's Flow blockchain. The NFT platform is the fourth largest by sales volume, according to industry data site Dapp Radar.
Through the multi-year partnership, Google Cloud will act as a network operator, offering its infrastructure to help Flow scale. The Flow network already supports over 50 applications, including some of the most popular NFT collections such as NBA Top Shot and CryptoKitties, and now more than 2,000 developers building on Flow will be able to connect to Flow access nodes at lower latency through Google's suite of cloud services, according to Dapper Labs' CEO Roham Gharegozlou.
Vice president of Google Cloud North America, Janet Kennedy "It's really about helping them with rapid and sustainable growth," says Kennedy. "Blockchain technology is becoming more and more mainstream. So companies like Dapper need scalable, secure infrastructure to grow their business, and even more importantly, support their networks."
While node operators are free to use any hardware, including that of Google's nemesis, Amazon Web Services, Google has streamlined the process to make it easier for Flow developers to integrate with its software, the company's chief executive Roham Gharegozlou says. 
"What you're seeing on blockchain today is the iPhone moment where consumers are starting to understand what's going on," Gharegozlou says. "There's tons of opportunity to build everything from the Flappy Bird to the Angry Bird of Flow and just blockchain in general."
With Google's help, Dapper Labs hopes to scale NBA Top Shot and other NFT lines running on Flow to billions of users, following the path of other blockchain projects swelling on the backs of centralized cloud hosts. In 2015, Microsoft became one the first tech leaders to provide their cloud-based infrastructure and management as blockchain-as-a-service, followed by Amazon, which launched its own blockchain support in 2019.

In the third era of the Internet—following its first iteration, Web 1.0, defined by simple static websites, and the next stage, otherwise known as Web 2.0, dominated by user-generated content and social media,—which opens the floodgates to decentralized networks and new methods of communication and commerce, the tech giant also envisions playing an important role. "This new evolution of consumers reimagining their relationship, their ownership of digital assets, digital collectibles—this is just the very beginning," Kennedy says. "We're really excited about the work that Dapper Labs is doing and that we're providing that infrastructure and security for them."