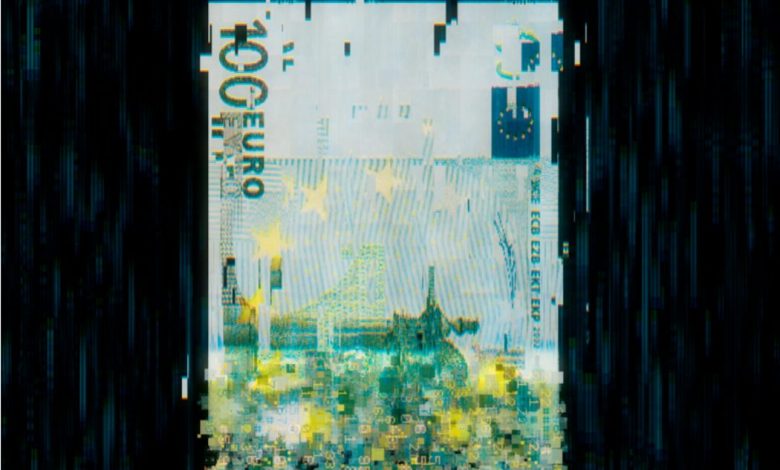 The World Economic Forum recently published a report entitled "Navigating cryptocurrency regulation, an industry perspective on the Insights and tools needed to shape balanced crypto regulation." The report emphasizes the need for cross jurisdictional regulatory standards .
The report was written by The Global Future Council of Cryptocurrencies. One of the most interesting topics of the report is acknowledging that cryptocurrencies are here to stay and that they are beneficial in their own right. As stated in the report, "cryptocurrencies and the underlying blockchain technology are becoming a pervasive force in the global economy, affecting everything from cross border retail payments to interbank transfers. The growing adoption and decentralized nature of cryptocurrencies pose unique and unprecedented challenges for financial authorities, capital markets regulators, consumer protection and privacy bureaus, and tax authorities around the world."
The report adds, "Cryptocurrencies also bring opportunities in terms of leveraging the internet to provide new digital pathways for individuals and micro-, small and medium-sized enterprises (MSMEs) into the global financial system. Further, cryptocurrencies and underlying blockchains contribute a new paradigm for secure data and value transmission, storage and access."
The report highlights that crypto isn't being used as much for illicit activity than what is used in today's financial system. The report claimed, "Just 0.34% of all cryptocurrency transactions, are illicit activity which is lower than incidence of illicit activity in the traditional financial system. "yet the pseudonymous and borderless nature of cryptocurrency systems (and the fact that virtually anyone can create a new cryptocurrency and send it to other addresses) raises potential financial integrity risks.
Following this statement the report authors admit that the best way to deal with cryptocurrencies is to take a middle stance, neither under regulating them nor over regulating them. As noted in the report, "Prudent regulation that accommodates the use cases and characteristics of crypto is needed"
According to the report "Over-regulation or under-regulation can lead to regulatory arbitrage as players seek to establish businesses in more advantageous jurisdictions. This does not mean entities are necessarily looking for more deregulated jurisdictions. Actually, large venture capitalists (VCs) and institutional players are usually looking for jurisdictions that will allow more clarity and security for the development of their businesses. As such, a balanced approach to regulation is necessary across jurisdictions."
It is interesting to note that the UAE is among the countries that have been listed as taking the middle ground neither under regulating nor over regulating crypto and this has led to attracting more crypto businesses to the UAE.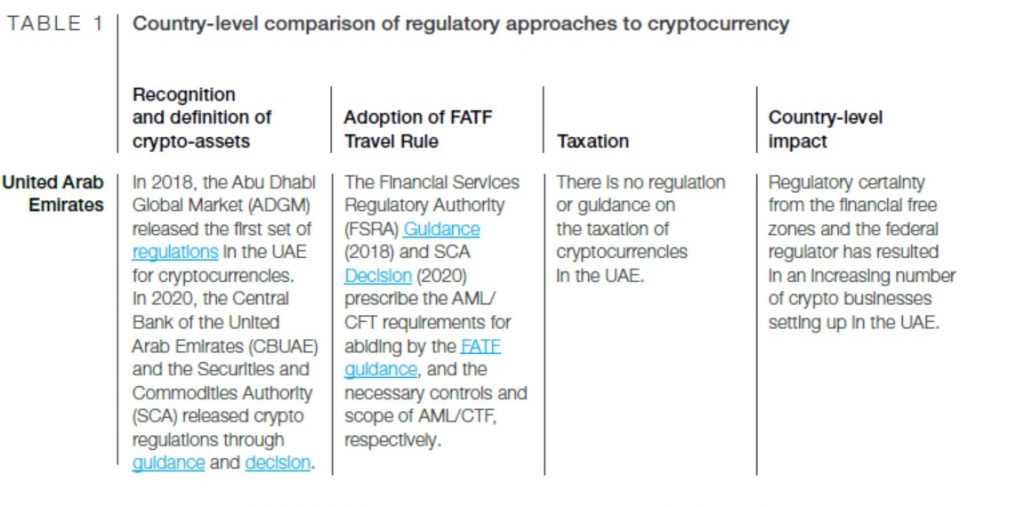 In the final analysis, the report calls upon regulators across the world to develop frameworks to responsibly monitor and guide crypto activity while nurturing the growth of a lucrative crypto economy. It emphasizes that since cryptocurrencies are cross jurisdiction and this means that regulatory challenges do not stop at national borders, regulators should work towards cross jurisdictional regulatory standards in order to create regulatory clarity , close loopholes and mitigate regulatory arbitrage, while ensuring inclusion of all users is maintained."
This requires international cooperation and information sharing between regulatory bodies aligning integrity, innovation and inclusivity and participation of smaller countries including those in Africa and Caribbean as well as international bodies who have played a role in regulating the crypto world, such as FATF ( Financial Action Task Force) or the Bank of International Settlements, Financial Stability Board (FSB) Basel Committee on Banking Supervision (BCBS) Organization for Economic Co-operation and Development (OECD) International Organization of Securities Commission (IOSOC)
On reading the report two big questions enter in. The first one is how will they get countries across the globe to agree on standardized crypto regulations given that countries across the globe are competing for investors, businesses and innovation. If standards are created what will make one jurisdiction more attractive than another?
The second question is given that crypto came out of the wish and need to move outside the realm of traditional financial system, where individuals seek to take ownership over their financial situation independently of the global financial realm. How can this mission ever be achieved, if it becomes part and parcel of this system and will true crypto believers accept this?