Companies
Global News
NFT
Polygon Ethereum scaling solution adds Filecoin
Filecoin will bring greater functionality to Polygon applications that require decentralized and verifiable storage especially for NFT and gaming projects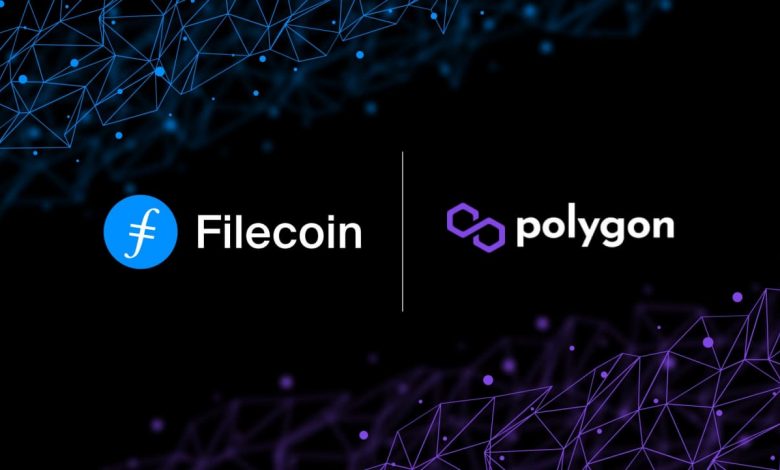 Polygon an Ethereum scaling full-stack solution bringing mass adoption has developed cross-chain bridge to decentralized storage network Filecoin to accelerate Web 3 interoperability between both ecosystems. The bridge will connect Filecoin and Polygon data stores and allow ecosystem projects pro gratis usage of the bridge and storage to encourage cross-platform development.
With the majority of DeFi bluechip Dapps such as Sushiswap, Curve, Aave, Balancer, Kyber already using Polygon as their preferred scaling solution, adding a Polygon-Filecoin bridge was the next logical step to aid collaboration and composability between blockchain-based systems.
Juan Benet, founder of Filecoin, said: 'We're thrilled that our work with Textile is opening so many inroads for projects to build out the cryptocurrency sector and delighted to be able to now offer Polygon developers access to free and decentralized storage. Building infrastructure to support the growth of the Web 3 is integral to encourage user adoption and enhance user experience."
Interoperability will enable an entire host of new Web 3 applications by allowing developers to combine capabilities from different blockchains to meet their particular needs. Through the cross-chain bridge, Filecoin will bring greater functionality to Polygon applications that require decentralized and verifiable storage. This will be especially relevant to the 170+ and growing NFT and gaming projects building on Polygon.
Polygon has become the blockchain of choice for NFTs, NFT marketplaces, and blockchain games. Its ultra-low transaction fees and sustainable Proof-of-Stake (PoS) consensus mechanism make Polygon a more practical and economical option for activities such as minting and trading NFTs. Polygon Studios already works with the majority of today's top blockchain-based Web 3.0 games and NFT projects, including Decentraland, Opensea, Sandbox, Somnium Space, Decentral Games, and has 5x more gaming and NFT Dapps than any other chains outside of Ethereum main chain at around 300+ gaming and NFT Dapps.
Sandeep Nailwal, co-founder of Polygon, said: 'Engendering cross-platform compatibility is at the heart of what we're trying to achieve at Polygon. Interoperability between separate blockchains is just as important as scaling these systems – particularly as we move toward onboarding the next billion users to the Ethereum network and the broader Web 3. The Filecoin-Polygon bridge will further that mission by supporting developers via free storage and access to both ecosystems,"