Reports
Crypto ETP Surge Outpaces Underlying Assets, Report Unveils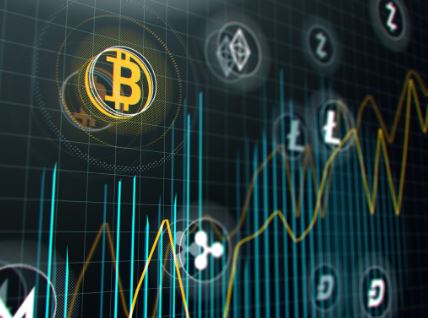 In the realm of cryptocurrency investment, Exchange-Traded Products (ETPs) have surged notably throughout 2023, surpassing the growth of the underlying assets they represent, as indicated in a report by digital asset platform Fineqia.
Fineqia's findings revealed a staggering 91% increase in total assets under management (AUM) for crypto-based ETPs issued by prominent entities like 21Shares, Grayscale, and CoinShares. This surge outpaced the growth of the underlying digital assets by a significant margin of 30%, with cryptocurrencies exhibiting a comparatively slower growth rate of around 70% during the same period from January 1st to October 31st, 2023.
The comprehensive study conducted by Fineqia encompassed a total of 168 currently issued crypto ETPs, drawing on AUM data from sources including 21Shares, Grayscale Investment, VanEck Associates, among others.
Matteo Greco, a research analyst at Fineqia, explained to Cointelegraph about the meticulous adopted approach in collecting and analyzing data. "The data is updated every first business day of the month; hence, they express the data at the end of the previous month," Greco stated. He emphasized the utilization of official sources and data aggregators for gathering information, outlining a systematic process of data compilation since August 2022.
Fineqia attributed the surge in crypto ETP AUM relative to the crypto market to Bitcoin's substantial proportion within digital asset ETPs, accounting for 75% of the total AUM. This dominance contrasts with Bitcoin's share in the overall crypto market, which has remained around 50% over the past year, according to CoinGecko's data.
During the aforementioned period, Bitcoin surged by 104%, outperforming Ether, the second-largest cryptocurrency by market cap, which experienced a 50% increase, based on CoinGecko's figures.
October witnessed a remarkable surge in the crypto ETP AUM, reaching $38 billion, marking a 25% month-over-month increase and achieving its highest figure since May 2022. Concurrently, the total cryptocurrency market capitalization escalated by 17%, leaping from $1.15 trillion to $1.35 trillion.
Bundeep Singh Rangar, CEO of Fineqia, linked the dynamic growth in the crypto ETP market and the broader crypto market to expectations surrounding the approval of Bitcoin Spot Exchange-Traded Funds (ETFs) in the United States. Rangar expressed, "The smoke signals are out for the very likely and near imminent approval of Bitcoin Spot ETFs. The market's simply responding to this positive signaling."
This surge comes amid pending decisions by the U.S. Securities and Exchange Commission (SEC) on 12 spot Bitcoin ETF applications from firms like 21Shares and WisdomTree.
Recent developments saw the SEC delaying decisions on three additional spot Bitcoin ETF applications.