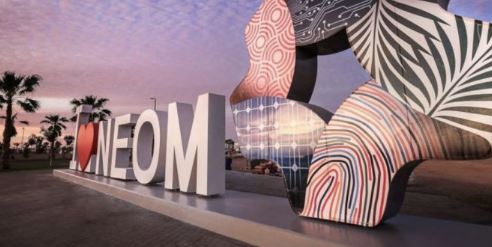 Animoca Brands Corporation Limited, a prominent player in the realm of digital property rights in the open metaverse, has just unveiled an exciting development.
The company has entered into a strategic partnership memorandum of understanding with NEOM Company, a significant stride towards realizing Web3 initiatives in accordance with the Saudi Vision 2030 plan.
In addition to the Strategic Partnership, Animoca Brands has also signed a Convertible Notes Financing Term Sheet with NEOM Investment Fund.
Under this agreement, NEOM Investment Fund is proposing to make a substantial investment of US$50 million in Animoca Brands. Of this amount, US$25 million will be designated for convertible notes at a conversion cap price of US$4.50 per share, while the remaining US$25 million will be allocated for the acquisition of the company's shares from the secondary market.
One of the key aspects of this strategic alliance is the commitment to building Web3 enterprise service capabilities with a global commercial reach. These capabilities will play a pivotal role in driving technology advancements not only in Riyadh but also in the NEOM region.
The collaboration is set to give rise to a multitude of Web3 initiatives, including plans to establish a hub within NEOM that will foster the local Web3 ecosystem. This initiative will leverage the extensive capabilities offered by Animoca Brands, its subsidiaries, partners, and diverse investment portfolio.
It's important to note that the execution of definitive documents for the Convertible Notes Financing is contingent on several conditions.
Majid Mufti, CEO of NEOM Investment Fund, expressed his enthusiasm for this partnership, highlighting the potential of Web3 technology and infrastructure development to revolutionize global industries.
By joining forces with a market leader like Animoca Brands, NEOM aims to expedite the development and adoption of Web3 technology.
Yat Siu, the co-founder and executive chairman of Animoca Brands, also expressed his excitement about this collaboration. He referred to NEOM as one of the world's most ambitious projects, dedicated to using innovation and technology to redefine the way people live, work, and play. This partnership signifies a significant step toward harnessing the power of blockchain in the emerging Web3 ecosystem, positioning NEOM as a frontrunner in this transformative journey.