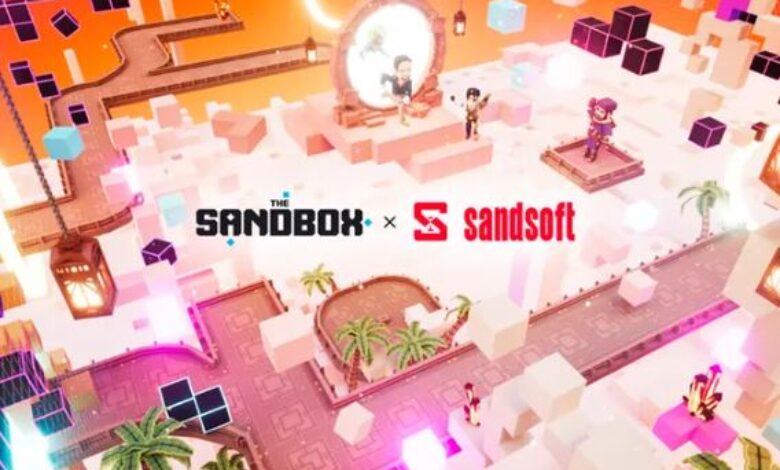 The Sandbox, a prominent decentralized gaming virtual world and a subsidiary of Animoca Brands, has unveiled a strategic collaboration with Sandsoft, a mobile-first game developer, publisher, and investor based in Riyadh, Saudi Arabia, powered by AAA talent.
This partnership is set to drive The Sandbox's expansion into the Saudi Arabian and Middle Eastern markets, playing a pivotal role in attracting local gaming talent and cultivating educational and job opportunities within the region.
The core objective of this collaboration is to assemble a team of experts in Web3 gaming. Together, they will establish partnerships with local public and private industry stakeholders, entertainment entities, IPs & Brands, and celebrities to explore the potential of gamified social experiences within The Sandbox.
This initiative also focuses on empowering local creative talent by facilitating the education and onboarding of developers and artists into The Sandbox's ecosystem.
It is worth noting that Sandsoft offers the 'Press Start' internship program, which is designed to offer opportunities for talented youth in Saudi Arabia to enhance their game development skills under the guidance of seasoned industry professionals, including VP Studio Yahsir Qureshi (formerly of EA, Zynga) and CTO Ahmed Sharif (previously at Meta, Sony, EA).
The Sandbox platform boasts a roster of over 400 partners, including names such as Warner Music Group, Ubisoft's Rabbids, Gucci Vault, The Walking Dead, Snoop Dogg, and Atari. According to the company, their vision revolves around empowering players to craft their own experiences using both original and well-known characters and worlds, ushering in a new era of gaming and digital interaction.