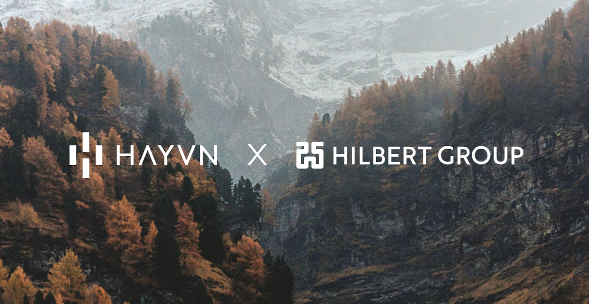 HAYVN, a financial institution specializing in digital currencies and providing services such as Trading, Asset Management, Custody, Payments, and Research, has recently forged a strategic partnership with Hilbert Group AB, a company listed on NASDAQ First North.
This collaboration represents a significant development for HAYVN clients as it grants them direct access to Hilbert's sophisticated asset management offerings.
HAYVN introduced its Asset Management division in the first quarter of 2023, initially offering clients access to the HAYVN 20 digital asset index fund.
Meanwhile, Hilbert Capital, the asset management arm of Hilbert Group AB, boasts a range of quantitative investment strategies tailored to the diverse requirements of institutional investors. These strategies include long-only, long-short long bias, and long-short market-neutral approaches.
Each of these strategies shares a common foundation built on fundamental mathematical theory and real-world trading expertise, all fortified by institutional-level risk management practices.
Christopher Flinos, CEO of HAYVN, commented, "Hilbert was the standout candidate for our Asset Management division. Partnering with a listed firm such as Hilbert, gives HAYVN Asset Management access to a seasoned team of investment professionals who have been managing money through bull and bear markets across multiple industries. The Hilbert team delivers to HAYVN clients years of investment and risk management experience, transparency as a listed company, together with a meticulous investment process, ensuring the appropriate opportunities are made available for HAYVN clients." 
By integrating Hilbert's robust product suite into the HAYVN ecosystem, HAYVN is now poised to provide its clients with an expanded selection of Hilbert-managed funds, thereby broadening the spectrum of investment opportunities available to its clientele.