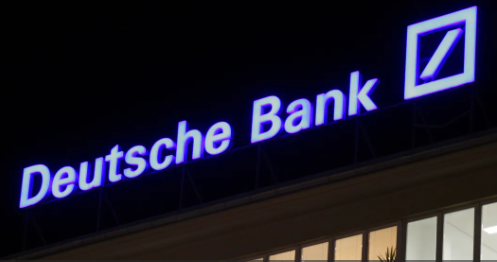 Swiss crypto firm Taurus has announced a strategic partnership with Deutsche Bank to offer custody services for institutional clients' cryptocurrencies and tokenized assets.
This collaboration marks a significant move for Deutsche Bank, allowing it to provide custody for a select range of cryptocurrencies and tokenized versions of traditional financial assets, although it clarified that crypto trading is not an immediate focus for the bank.
While Deutsche Bank had expressed its interest in crypto trading back in 2020, it has now decided to prioritize custody services.
Despite the crypto market's challenges, with recent collapses and increased regulatory scrutiny, numerous mainstream financial institutions are exploring blockchain technology's potential applications in traditional financial asset trading and settlement.
Deutsche Bank aims to navigate the evolving digital asset landscape while maintaining compliance with regulatory guidelines and mitigating potential liquidity risks associated with crypto-related clients.
It is worth noting that Taurus had raised $65 million in a Series B capital round from strategic investors back in February 2023.
The funding was led by Credit Suisse and saw participation from prominent institutional investors like Deutsche Bank, Pictet Group, Cedar Mundi Ventures, as well as previous Series A investors including Arab Bank Switzerland and Investis, a publicly listed real estate group.
The capital has been supporting Taurus in achieving three key objectives: recruiting top engineering talent to enhance their comprehensive platform, expanding their sales and customer success teams to better serve clients across Europe, the UAE, the Americas, and South-East Asia, and ensuring the high levels of security, risk management, and compliance across their product offerings and operations.