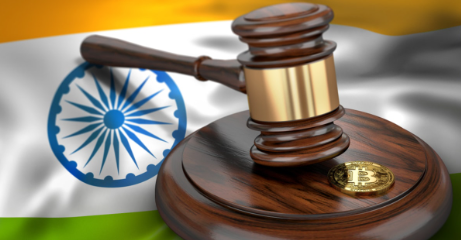 India is planning to assess its stance on cryptocurrencies in the coming months, taking into account the positions of global leaders who discussed an acceptable framework for cryptocurrency regulations during the G20 meetings.
Ajay Seth, the Secretary of the Department of Economic Affairs, stated that India would formulate its position after analyzing the global consensus on crypto rules established by the G20. This marks a potential shift towards India crafting its own cryptocurrency legislation, a departure from its previous approach of suspending comprehensive crypto regulation plans in early 2022.
India's stance on cryptocurrencies has been closely watched over the years, particularly as the industry faced challenges such as heavy taxation, a crypto market downturn, a quasi-ban, anti-money laundering measures, and regulatory actions against major crypto exchanges.
India's prioritization of setting global crypto rules during its G20 presidency led to the creation of a "synthesis paper" by the International Monetary Fund (IMF) and Financial Stability Board (FSB).
Ajay Seth's recent comments indicate that India may now consider formulating its own cryptocurrency regulations, potentially through legislation, which would be a departure from its earlier approach.
Previously, Indian officials had suggested that the nation might not need comprehensive cryptocurrency legislation in the form of a bill. Some officials argued that India had already introduced anti-money laundering rules and a tax structure for cryptocurrencies, possibly fulfilling the necessary regulatory requirements. Although the country's central bank has advocated for a cryptocurrency ban, the government has not officially taken such a position, and there is currently no indication that it will pursue a ban.
The synthesis paper from the IMF and FSB also indicated that a blanket ban on cryptocurrencies would not be an effective approach.
It is worth noting that before the recent G20 Leaders' Summit, India had released a presidency note on cryptocurrencies, outlining its position on the matter as preliminary recommendations before the synthesis paper was finalized.