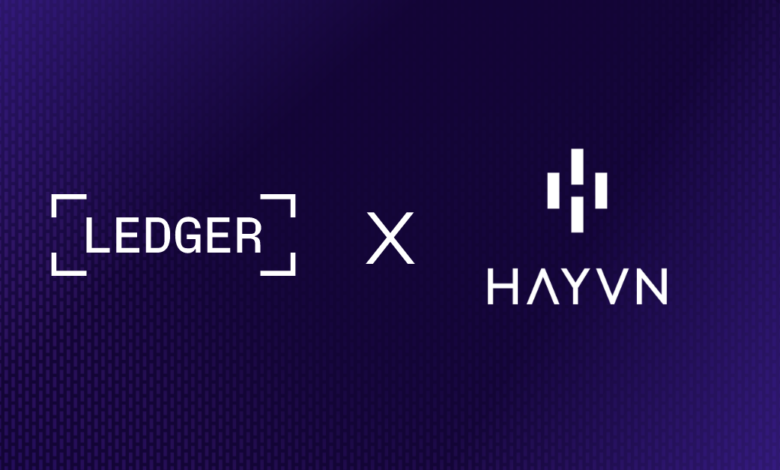 HAYVN, a financial institution specializing in digital assets and offering services such as Payments, Trading, Custody, Asset Management, and Research, has officially announced a collaboration with Ledger, a renowned manufacturer of cryptocurrency hardware.
This partnership involves HAYVN establishing secure and reliable pathways for users of Ledger's Ledger Live service to convert their crypto assets back into traditional fiat currencies.
Ledger Live enables individuals to purchase cryptocurrencies using regular fiat money and securely store these digital tokens directly on their hardware wallet.
The strategic alliance between HAYVN and Ledger brings together two highly promising and well-prepared companies known for their strong commitment to security. Together, they aim to offer efficient and dependable crypto-to-fiat services to Ledger's customer base.
It is worth noting that present market conditions have led to an increased interest among businesses in seeking transparency and alternatives to entrusting their assets to vertically integrated cryptocurrency exchanges. HAYVN's substantial regulatory compliance is no longer merely a desirable feature but an essential requirement that is increasingly apparent in the digital assets sector.
HAYVN, which is regulated in several jurisdictions including Australia, the Cayman Islands, Lithuania, Abu Dhabi, and the British Virgin Islands, provides a global banking infrastructure that offers multi-currency access to fiat for businesses, corporations, and institutional clients.
Furthermore, HAYVN will implement the Ledger Enterprise platform solution to oversee the management of their institutional clients' assets, ensuring top-tier security and governance standards for all their customers in the institutional sector.