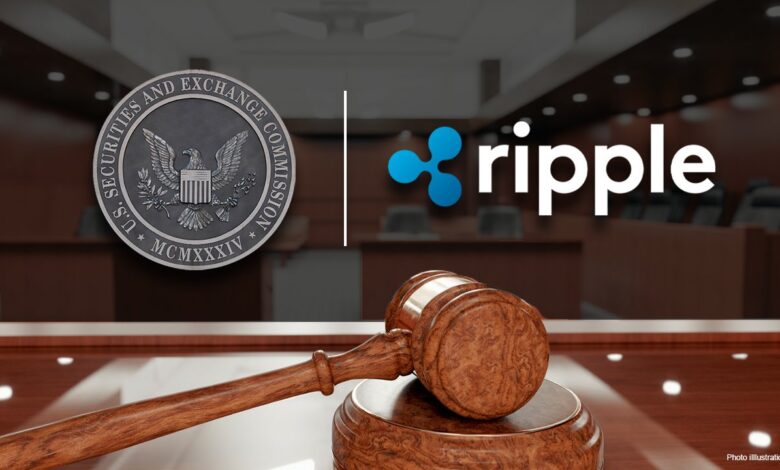 In the ongoing legal battle between Ripple and the U.S. Securities and Exchange Commission (SEC), Ripple contested the SEC's appeal, arguing that the SEC has not presented a compelling case to justify an appeals court's involvement. In a recent filing, Ripple asserted that there are no significant legal questions at stake, and an appeal would not expedite the overall resolution of the case.
The SEC is seeking permission from Judge Analisa Torres of the Southern District of New York to appeal her ruling, which determined that Ripple's programmatic sales of XRP did not violate securities laws. If approved, the SEC would need to persuade the Second Circuit Court of Appeals to take up the case.
Ripple's filing contended that the July ruling did not raise substantial legal questions and that the SEC has not demonstrated that different judges might disagree with the decision or that an appeal would hasten the case's conclusion – all prerequisites for approval, as per the filing.
In the July ruling, Judge Torres found that Ripple had violated federal securities laws when selling XRP to institutional investors but had not committed the same violation by making XRP accessible to retail investors through exchanges.
Notably, a different judge, Judge Jed Rakoff, disagreed with Judge Torres' assessment in the SEC's case against Terraform Labs, a point raised by the regulator in its appeal filing on August 18. Ripple argued in its recent filing that the factual basis for each case was distinct, leading to varying rulings.
The filing stated, "This Court's summary-judgment ruling relied on record evidence that Ripple made no 'promises or offers' to purchasers in Programmatic Sales. Terraform, by contrast, accepted the SEC's allegations that Terraform and its founder promised all purchasers – those who bought directly from Terraform or from some other source – 'rates of returns of 19-20% on the coin owners' initial investment.'"
The SEC has until September 8 to respond to Ripple's latest filing.